Lympsham Store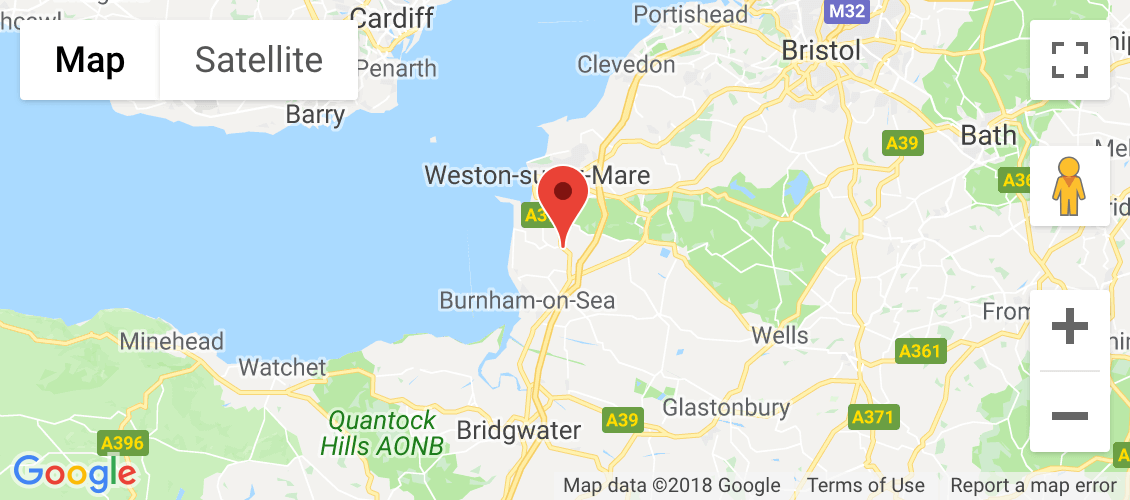 Lympsham Store
Bridgwater Road, Lympsham, Somerset, BS24 0JN
Opening Hours
| | |
| --- | --- |
| Mon - Fri | 8:30am - 8:00pm |
| Saturday | 8:30am - 6:00pm |
| Sunday | 10:00am - 5:00pm |
View Lympsham Stock
Explore our Lympsham Store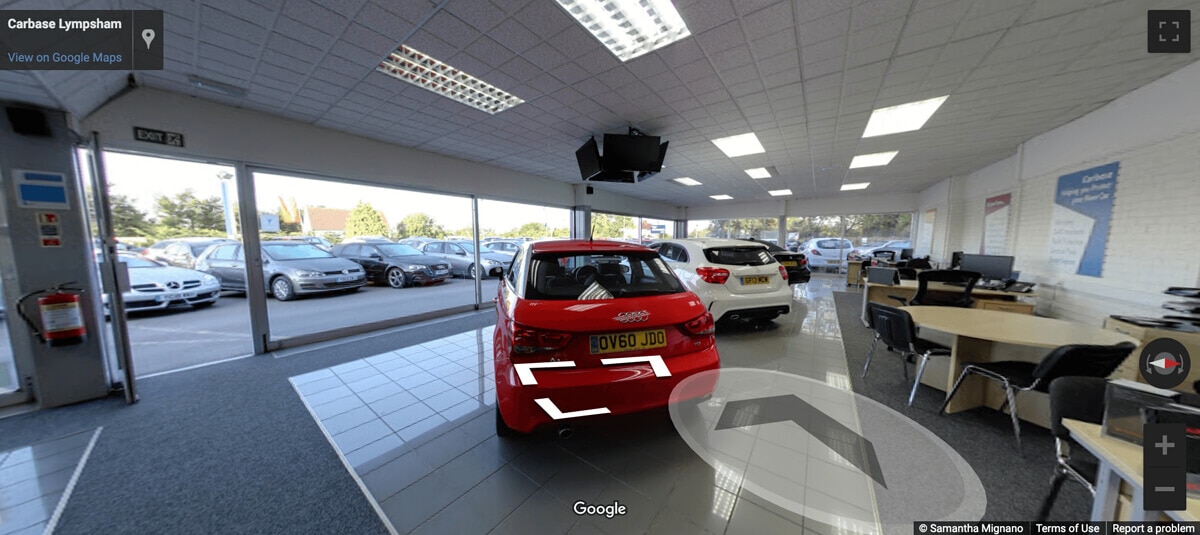 Welcome to the Carbase Lympsham Used Car Dealership
The stock of used cars that we hold at Lympsham has grown to a size where we are confident that we have a quality used car to match almost everyone's unique driving requirements.
Whether you are looking at the top end of the market for a prestige vehicle like a 4x4 or a saloon car, or for one of the many styles of vehicles best suited as a family car, such as an estate car, or a vehicle that's big on quality but small in size - we have the lot. Plus, for those lucky enough to be able to indulge their driving experience passions, there is a great range of sports cars and stylish convertibles too. While we sell most makes and models our largest ranges of used cars are Audi, BMW, Ford, Vauxhall and Volkswagen, as these are the cars many our customers are looking for.
Finance deals for used cars
If you're looking to buy a used car on finance, we can help. We offer finance deals tailored to suit your requirements and buy now, pay later finance options may also be available. Part exchange is welcome against our forecourt prices and we are always happy to give a no obligation part exchange valuation on your current vehicle, so drop in at any time for an accurate car exchange valuation.
Extensive range of finance products
Our customers take advantage of great used car finance deals, gap insurance, a vehicle warranty, flexible service plans, plus paint and interior vehicle protection along with our excellent service and MOT facilities.
If you are looking for a used car dealership in Bristol visit Carbase first, we are confident that we'll meet your needs!
Why Choose Carbase?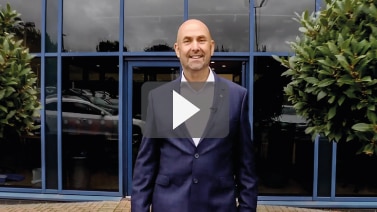 Carbase is a family run business and our philosophy is to treat others as we ourselves would like to be treated. With trust, transparency and fairness the cornerstones of our business, our customers are happy not only to recommend us, but also to receive the long-term support that we offer.
Steve Winter - Managing Director
Read our Reviews
We are always looking to improve our customer service and while we try to be, nobody is perfect. If you feel that your experience was less than 5 stars, or you have unresolved issues, please get in contact with us and we will ensure that your complaint is brought to the appropriate member of management's attention. Further more, to ensure Steve's philosophy is met, Steve himself will be addressed to all complaints that come through. We hope we can help resolve an issue and change your experience here at Carbase.
Make a Complaint
Meet The Lympsham Team
We must earn our reputation and the confidence of our customers through achieving excellence in all areas. Trust, transparency, and fairness are the cornerstones of our business.
It is not what somebody does, but how that task is carried out that really makes a difference to how our customers and staff evaluate our performance.
We support and develop our staff, and aim to be a positive influence on the communities we operate in.
View Vacancies
How to find us
Lympsham is very close to Junction 22 of the M5 as well as from nearby A38 and A39. A 40-minute drive from Taunton and 50 minutes from Shepton Mallet, you can get to us quickly and spend the afternoon with our sales team finding the perfect car for you.
Part exchange your old vehicle with us! If you currently have a car which you are looking to part exchange, we can give you an accurate, no obligation valuation, and are generally happy to take vehicles in part exchange against the original forecourt price of the used car you are buying.
FAQ's
Can I test drive any of the used cars in stock?
Absolutely! When visiting our Lympsham used car dealership, bring your driver's license with you and we can get your test driving your next car as soon as you like.
What do I need to apply for used car finance?
For those interested in car finance, bringing your passport and a utility bill dated within the last three months is usually enough for us to start the process often completing the very same day.
How much can I part exchange my old car for?
We can provide a valuation at any of our branch or through our Part Exchange Valuation on our website. Simply visits the homepage or view any car you are interested in and follow the steps to receive a valuation today.
If you intend to part exchange a car you will also need to bring your MOT certificate, service history, book pack, all existing keys for the car, the locking wheel nut key and most importantly your V5 registration document to the forecourt with you.
Why buy a Carbase Car?
Here at Lympsham we pride ourselves on the quality of the used cars that we sell. Ensuring every car is a Carbase Car is our number one requirement and every car goes through our own checks and tests before going on sale.
A High Quality Car
Prepared to Exacting Standards
Price Checked Daily
Sold by a company that puts customers first
That comes with Free Owners' Club Membership
Includes the RAC Approved BuySure Programme with 12 months Free Breakdown Cover
Our commitment to a long-term relationship
We don't want things to end when you upgraded to a Carbase Car, on the contrary this is just the starting point of our support all our customers. This is why you become a member of the Carbase Car Owners Club and benefit from all the advantages available to members.
75,000 people have now upgraded to a Carbase Car, isn't it time that you upgraded and joined them?
The Carbase Used Car Owners' Club
To ensure that we give all our customers the best possible long term experience all those who upgrade to a Carbase Car get free membership to the Carbase Car Owners Club.
Owners Club Special Offers
Free Summer and Winter Checks
RAC Accident Management Service
Customer Referral Incentives
News, Reviews and Competitions
Exclusive Early Bird Offers
There are many more benefits in the pipeline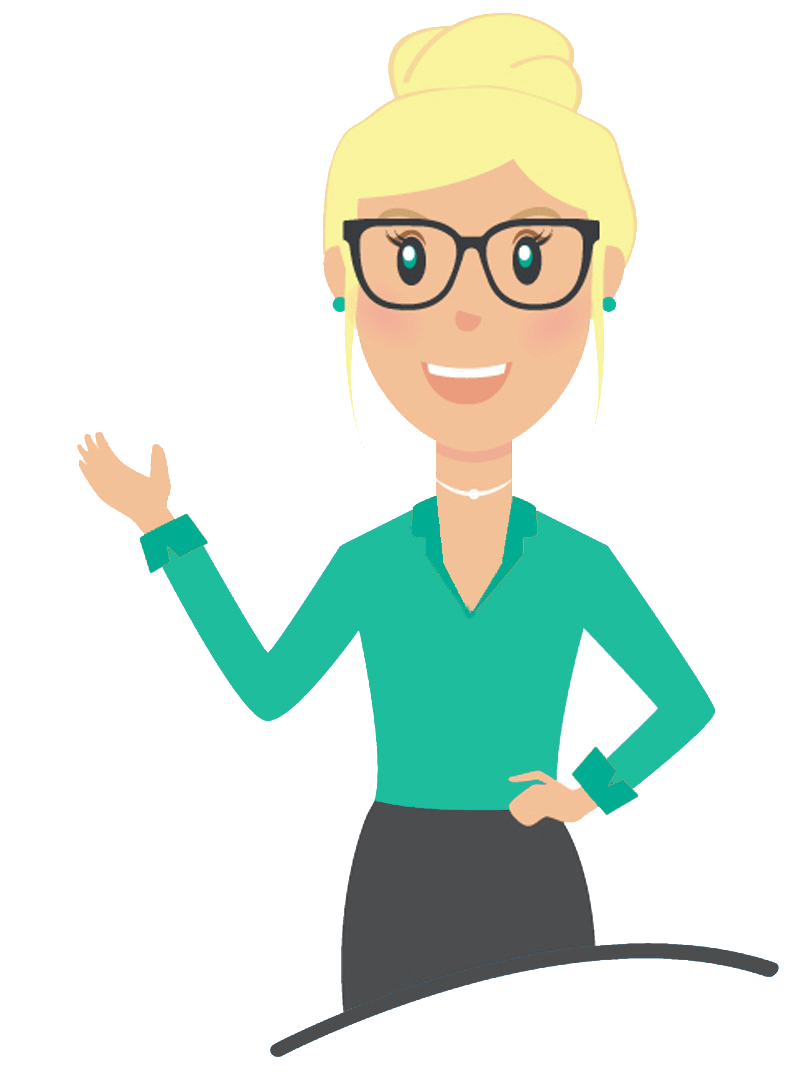 You Matter
Rated
339

* Reviews

-

* Last three months' reviews
Carbase Lympsham were great because it's was very easy and a calm environment, not pushy in anyway and leave you to do your own thing.

I had a great experience at Carbase Lympsham because Lee was knowledgeable and had a very relaxed approach to the sale

I was happy with the service at Carbase Lympsham because of Lee Hoskins, anything I asked wasnt a bother. He was able to help Mr with everything, reply to all my annoying emails and find me a suited car. He went above and beyond for me.

The staff at Carbase Lympsham were good because they were helpful and professional.

Carbase Lympsham were helpful because when I arrived I was seen to straight away found it very friendly and relaxing with no pressure to to anything it was all straight forward quick and everything done for me all the paperwork was done even took care of my car I traded in done all the cancellations and applied everything for the new car on that note big well done to carbase would definitely recommend to anyone big 10 out of 10 from me.

My experience at Carbase Lympsham was cracking because Steve Lewis the sales guy was brilliant explained everything and no stress.

Kerion our salesman was absolutely wonder so friendly and pleasant make the experience of buying a car brilliant

My experience at Carbase Lympsham was positive because they explained everything to me. And helped me understand also have so many benifits with the car that's great when you have a new born also helped me find a car big enough for her pram but not too big

I would recommend Carbase Lympsham to friends and family because the service I received was amazing and everyone was really helpful and efficient especially Kieran! I most of all I love my new car!

Carbase Lympsham staff are brilliant, very helpful, friendly, great and explained everything very professional. Thank you to the staff at Carbase at Lympsham, very satisfied customer here.

I'd recommend Carbase Lympsham because I have bought my last 3 cars from there and have received really good service each time and the cars have lasted us with no problems. They have a very good selection to choose from and all the cars are unlocked so you can get into them and look at the inside at your own leasure. Prices are competitive to.

Very happy with all the staff I dealt with they were all professional and courteous. Super customer service

I had a great experience at Carbase Lympsham because they offered good deals and had a friendly attitude

I had a great experience at Carbase Lympsham because everyone was so kind and friendly was a pleasure getting my car here

Carbase Lympsham were great because, there were no hard selling tactics, the products & add on items were explained to great detail. The overall experience was exceptional & I am not easily impressed. I would recommended Steve Lewis & Carbase Lympsham to everyone.