https://origin-resizer.images.autoexposure.co.uk/AETA30020/AETV45538771_1b.jpg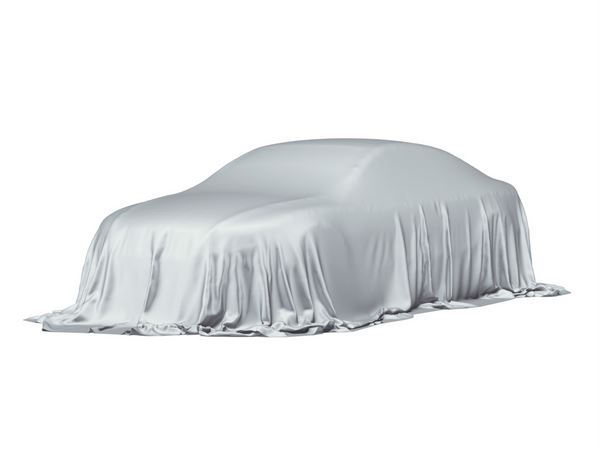 2.0 TDI 140PS 300 L1 H1 5 Seat Highline Kombi Van
Air Conditioning - Crew Cab - Cruise Control - Bluetooth Connection - Double Cab
£21,888

+ VAT
Price Check Now >
More options
Family Owned From New With Service History (Stamps At 17 And 27k) - Doing Business Is Better With The Versatile Transporter - Bluetooth Wireless SmartPhone Connectivity With Multifunction Display, DAB Digital Radio With 5.0 Inch Touchscreen Display, Auxiliary Input And Mp3 Compatibility, USB Connection, Rain Sensing Windscreen Wipers, Climatic Air Conditioning, Heated Windscreen, Leather Trimmed Steering Wheel, Gearknob And Gaiter, Daytime Running Lights, Front Fog Lights With Static Cornering Function, Electrically Adjustable And Heated Door Mirrors, Drivers Seat With Adjustable Height, Lumbar, Rake And Armrests, Comfort Pack (Foldable A Pillar Grab Handles, Dimmable Illumination), Cruise Control, Body Colour Bumpers, Door Mirrors And Handles, Rear Radar Type Parking Sensors, Dual Passenger Seat With Storage, Front Electric Windows, Heating System With Dust And Pollen Filter Including Air Recirculation, 2 x 12v Power Outlets, Heat Insulating Tinted Glass, Hill Hold Assist, Thatcham Category 1 Alarm, Start/Stop Fuel Saving Technology, Removable Towbar, Insulated And Carpeted Rear, Led Roof Lights, Front And Rear Radar Type Parking Sensors, Two Side Doors With Opening Windows, 6 Speed Manual Gearbox, Rear Bumper Protector, 2 And 1 Rear Seat Combo, Captain Seats Front, DAB Radio With Upgrade, Multi Functional Steering Wheel, Heated Folding Door Mirrors, Cruise Control, Air Conditioning, Visibility Pack (Automatic Headlights With Dusk Sensor And Coming Home Lights), Cab Carpet, 18in Sportline Alloy Wheels, Front And Rear Sportline Spoiler, All our vehicles may have previously been used for business purposes. Please check in store for the specific history of this Van. Medium Van, Combi, Crew, Double Cab, Twin Sliding Doors, Tailgate - Plus Vat - , RAC Approved, Price Checked Daily, Guaranteed Value for Money. PX welcome. Please Note. Deposits up to 500 can be paid through debit or credit card. All balance payments are via bank transfer in full, in-store finance or GBP up to 7,000 limit. This vehicle is based at our Vanbase Bristol store (BS3 5RN). Buy with Confidence from Vanbase, part of the Carbase Group we are the largest used vehicle retailer in the South West., Price Plus VAT
https://origin-resizer.images.autoexposure.co.uk/AETA30020/AETV62869167_1b.jpg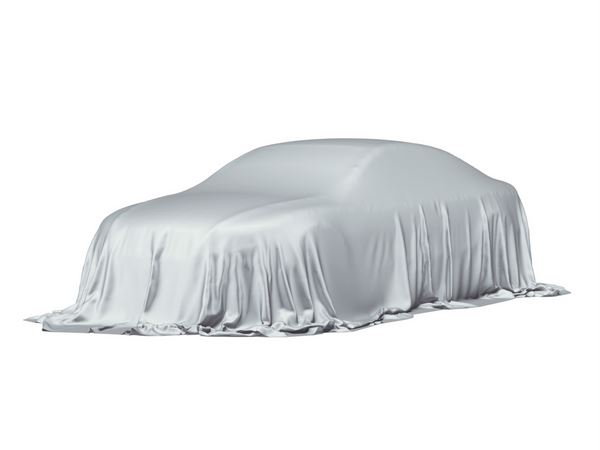 2.0 TDI BMT DSG 140ps 300 L1 H1 5 Seat Highline Kombi Van
Air Conditioning - Crew Cab - Cruise Control - Bluetooth Connection - Automatic - Tailgate
£20,388

+ VAT
Price Check Now >
More options
1 Owner From New With Volkswagen Dealer Service History (Stamps At 19 And 41k) - Doing Business Is Better With The Versatile Transporter - Bluetooth Wireless SmartPhone Connectivity With Multifunction Display, DAB Digital Radio With 5.0 Inch Touchscreen Display, Auxiliary Input And Mp3 Compatibility, USB Connection, Rain Sensing Windscreen Wipers, Climatic Air Conditioning, Heated Windscreen, Leather Trimmed Steering Wheel, Gearknob And Gaiter, Daytime Running Lights, Front Fog Lights With Static Cornering Function, Electrically Adjustable And Heated Door Mirrors, Drivers Seat With Adjustable Height, Lumbar, Rake And Armrests, Comfort Pack (Foldable A Pillar Grab Handles, Dimmable Illumination), Cruise Control, Body Colour Bumpers, Door Mirrors And Handles, Rear Radar Type Parking Sensors, Dual Passenger Seat With Storage, Front Electric Windows, Heating System With Dust And Pollen Filter Including Air Recirculation, 2 x 12v Power Outlets, Heat Insulating Tinted Glass, Hill Hold Assist, Thatcham Category 1 Alarm, Start/Stop Fuel Saving Technology, All our vehicles may have previously been used for business purposes. Please check in store for the specific history of this Van. Medium Van, Combi, Crew, Double Cab, Twin Sliding Doors, Tailgate - Plus Vat - , RAC Approved, Price Checked Daily, Guaranteed Value for Money. PX welcome. Please Note. Deposits up to 500 can be paid through debit or credit card. All balance payments are via bank transfer in full, in-store finance or GBP up to 7,000 limit. This vehicle is based at our Vanbase Bristol store (BS3 5RN). Buy with Confidence from Vanbase, part of the Carbase Group we are the largest used vehicle retailer in the South West., Price Plus VAT
https://origin-resizer.images.autoexposure.co.uk/AETA30020/AETV87008160_1b.jpg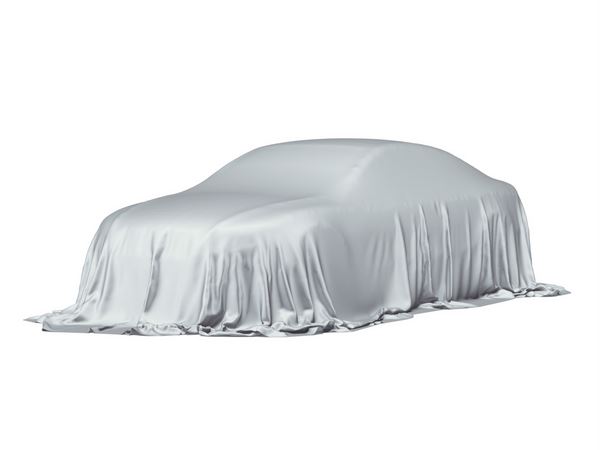 Double Cab Pick Up Tekna 2.3dCi 190 4WD Auto
4WD - Air Conditioning - Euro 6 - Leather Upholstery - Cruise Control - Bluetooth Connection
£17,444

+ VAT
Price Check Now >
More options
1 Owner From New - The Navara Is A Study Of Sturdiness Translated Into Aerodynamic Lines - Pop-Up Headlight Washers, Rain Sensing Windscreen Wipers, Dusk Sensing Automatic Headlights, Heated Front Seats, Luxurious Leather Upholstery, Power Adjustable Drivers Seat, Aluminium Front Door Entry Guards, Auto Dimming Rear View Mirror, Multifunction Steering Wheel, Chrome Grille, Front Fog Lights, 17 Inch Alloy Wheels, Side Steps, Rear Step Bumper Load Area, Leather Steering Wheel, Gearknob And Handbrake, Map Reading Lights, Electrically Adjustable, Heated And Chrome Door Mirrors With Puddle Lamps, Cruise Control With Speed Limiter, Tailgate Lock, Dual Zone Climate Control With Air Conditioning, Rotary Selectable 4WD Switch, Remote Central Door Locking, Front And Rear Electric Windows, Radio With CD Player, Bluetooth Wireless SmartPhone Connectivity, USB Input, Privacy Glass, Roof Rails, All our vehicles may have previously been used for business purposes. Please check in store for the specific history of this Van.Small Van Medium Van Large Van , Pickup, Longer Wheelbase - Plus Vat - Euro 6 Compliant Emissions - Driving Into A Low Emissions Zone? Save Yourself Up To £12.50 Per Day (£3250 Annually in ULEZ London) With This Euro 6 LCV, RAC Approved, Price Checked Daily, Guaranteed Value for Money. PX welcome. Please Note. Deposits up to 500 can be paid through debit or credit card. All balance payments are via bank transfer in full, in-store finance or GBP up to 7,000 limit. This vehicle is based at our Vanbase Bristol store (BS3 5RN). Buy with Confidence from Vanbase, part of the Carbase Group we are the largest used vehicle retailer in the South West., Price Plus VAT
https://origin-resizer.images.autoexposure.co.uk/AETA30020/AETV57525588_1b.jpg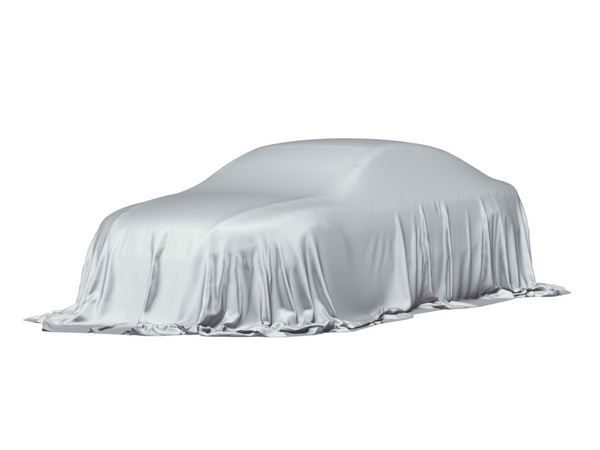 2.0 TDCi 130ps Long Wheelbase L2 H1 8 Seater Titanium
Satellite Navigation - Air Conditioning - Euro 6 - Minibus - Bluetooth Connection - Crew Van
£16,244

+ VAT
Price Check Now >
More options
1 Owner From New - Ford Dealer Service History (Stamps At 17,31 And 51K) - GPS Satellite Navigation System, 16in Alloy Wheels, Bluetooth Wireless Smartphone Connectivity, Electric Front Windows, Radio/CD Player, Air Conditioning, Front And Rear Radar Type Parking Sensors, Heated Windscreen, Hill Start Assist, Rain Sensing Windscreen Wipers, Privacy Glass, Climate Control, Cruise Control. All our vehicles may have previously been used for business purposes. Please check in store for the specific history of this Van. Medium Van, Large Van, Combi, Crew, Double Cab, Minibus, Longer Wheelbase, Twin Sliding Doors, Tailgate - Plus Vat - Euro 6 Compliant Emmissions - Driving Into A Low Emissions Zone? Save Yourself Up To £12.50 Per Day (£3250 Annually in ULEZ London) With This Euro 6 LCV, RAC Approved, Price Checked Daily, Guaranteed Value for Money. PX welcome. Please Note. Deposits up to 500 can be paid through debit or credit card. All balance payments are via bank transfer in full, in-store finance or GBP up to 7,000 limit. This vehicle is based at our Vanbase Bristol store (BS3 5RN). Buy with Confidence from Vanbase, part of the Carbase Group we are the largest used vehicle retailer in the South West., Price Plus VAT
https://origin-resizer.images.autoexposure.co.uk/AETA30020/AETV51840089_1b.jpg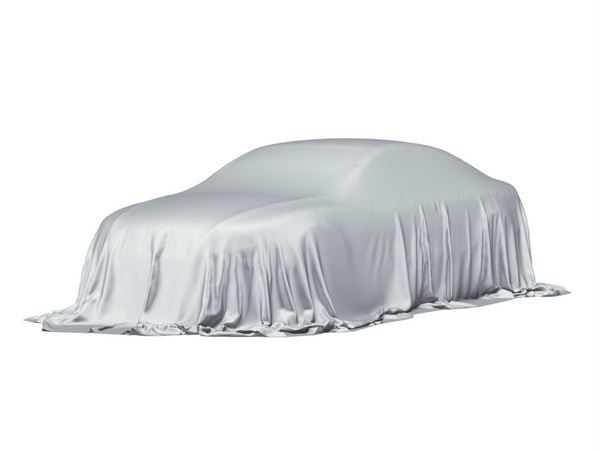 2.0 TDI BlueMotion Tech 114PS Highline Kombi Van
5 Seats - Air Conditioning - Cruise Control - Parking Sensors - Twin Sliding Doors
£15,000

+ VAT
Price Check Now >
More options
1 Owner From New With Service History (3 Stamps - Last Stamp At 61k) - Doing Business Is Better With The Versatile Transporter - Twin Side Sliding Doors, Bluetooth Wireless SmartPhone Connectivity With Multifunction Display, DAB Digital Radio, Auxiliary Input And Mp3 Compatibility, USB Connection, Rain Sensing Windscreen Wipers, Climatic Air Conditioning, Heated Windscreen, Leather Trimmed Steering Wheel, Gearknob And Gaiter, Daytime Running Lights, Front Fog Lights With Static Cornering Function, Electrically Adjustable And Heated Door Mirrors, Drivers Seat With Adjustable Height, Lumbar, Rake And Armrests, Comfort Pack (Foldable A Pillar Grab Handles, Dimmable Illumination), Cruise Control, Body Colour Bumpers, Door Mirrors And Handles, Rear Radar Type Parking Sensors, Dual Passenger Seat With Storage, Front Electric Windows, Heating System With Dust And Pollen Filter Including Air Recirculation, 2 x 12v Power Outlets, Heat Insulating Tinted Glass, Hill Hold Assist, Thatcham Category 1 Alarm, Start/Stop Fuel Saving Technology, All our vehicles may have previously been used for business purposes. Please check in store for the specific history of this Van.Medium Van, Twin Sliding Doors, Tailgate - Plus Vat - , RAC Approved, Price Checked Daily, Guaranteed Value for Money. PX welcome. Please Note. Deposits up to 500 can be paid through debit or credit card. All balance payments are via bank transfer in full, in-store finance or GBP up to 7,000 limit. This vehicle is based at our Vanbase Bristol store (BS3 5RN). Buy with Confidence from Vanbase, part of the Carbase Group we are the largest used vehicle retailer in the South West., Price Plus VAT
https://origin-resizer.images.autoexposure.co.uk/AETA30020/AETV64256567_1b.jpg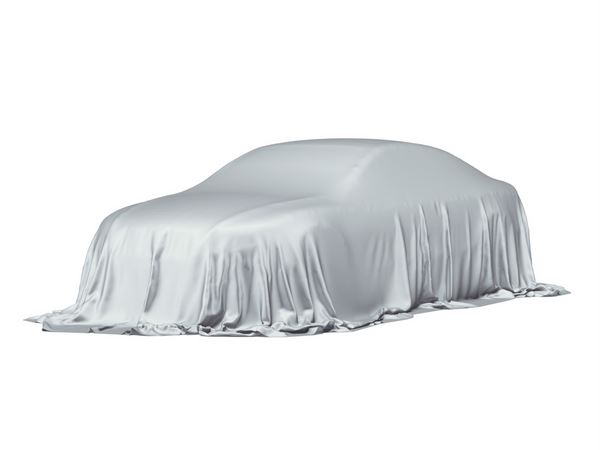 Double Cab Pick Up Tekna 2.3dCi 190 4WD
Air Conditioning - Satellite Navigation - Euro 6 - Leather Upholstery - Cruise Control
£14,995

+ VAT
Price Check Now >
More options
1 Owner From New With Service History (Last Stamp At 36k) - The Navara Is A Study Of Sturdiness Translated Into Aerodynamic Lines - GPS Satellite Navigation System, Air Conditioning, 18 Inch Alloy Wheels, Bluetooth Wireless SmartPhone Connectivity, Climate Control, Cruise Control Electric Windows, Front And Rear Radar Type Parking Sensors With Rear Assist Camera, Luxurious Leather Upholstery, Tailgate, Towbar, Adjustable Load Lashing Eyes, All our vehicles may have previously been used for business purposes. Please check in store for the specific history of this Van.Pickup, Longer Wheelbase - Plus Vat - Euro 6 Compliant Emissions - Driving Into A Low Emissions Zone? Save Yourself Up To £12.50 Per Day (£3250 Annually in ULEZ London) With This Euro 6 LCV, RAC Approved, Price Checked Daily, Guaranteed Value for Money. PX welcome. Please Note. Deposits up to 500 can be paid through debit or credit card. All balance payments are via bank transfer in full, in-store finance or GBP up to 7,000 limit. This vehicle is based at our Vanbase Bristol store (BS3 5RN). Buy with Confidence from Vanbase, part of the Carbase Group we are the largest used vehicle retailer in the South West., Price Plus VAT
https://origin-resizer.images.autoexposure.co.uk/AETA30020/AETV91457626_1b.jpg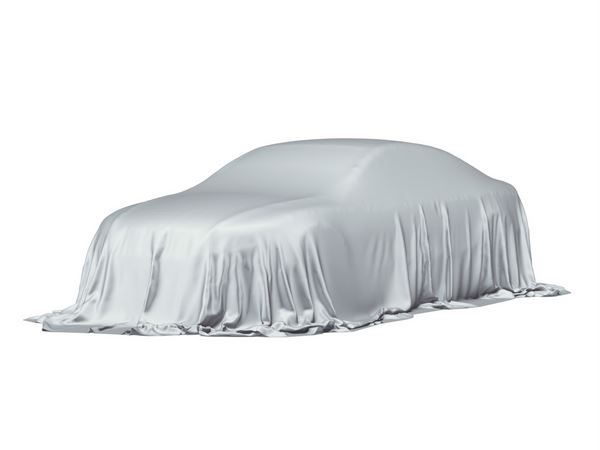 2.3dCi 190 4WD Auto Tekna Double Cab 5 Seat Pick Up
Sunroof - Satellite Navigation - Air Conditioning - Euro 6 - Leather Upholstery - 4WD - Crew Cab
£14,500

+ VAT
Price Check Now >
More options
1 Owner From New With Nissan Dealer Service History - The Navara Is A Study Of Sturdiness Translated Into Aerodynamic Lines - GPS Satellite Navigation Navigation, Electrically Tilting And Sliding Glass Sunroof, Pop-Up Headlight Washers, Rain Sensing Windscreen Wipers, Dusk Sensing Automatic Headlights, Heated Front Seats, Luxurious Leather Upholstery, Power Adjustable Drivers Seat, Aluminium Front Door Entry Guards, Auto Dimming Rear View Mirror, Multifunction Steering Wheel, Chrome Grille, Front Fog Lights, 17 Inch Alloy Wheels, Side Steps, Rear Step Bumper Load Area, Leather Steering Wheel, Gearknob And Handbrake, Map Reading Lights, Electrically Adjustable, Heated And Chrome Door Mirrors With Puddle Lamps, Cruise Control With Speed Limiter, Tailgate Lock, Dual Zone Climate Control With Air Conditioning, Rotary Selectable 4WD Switch, Remote Central Door Locking, Front And Rear Electric Windows, Radio With CD Player, Bluetooth Wireless SmartPhone Connectivity, USB Input, Privacy Glass, Roof Rails, All our vehicles may have previously been used for business purposes. Please check in store for the specific history of this Van. Medium Van, Pickup, Combi, Crew, Double Cab, Longer Wheelbase - Plus Vat - Euro 6 Compliant Emissions - Driving Into A Low Emissions Zone? Save Yourself Up To £12.50 Per Day (£3250 Annually in ULEZ London) With This Euro 6 LCV, RAC Approved, Price Checked Daily, Guaranteed Value for Money. PX welcome. Please Note. Deposits up to 500 can be paid through debit or credit card. All balance payments are via bank transfer in full, in-store finance or GBP up to 7,000 limit. This vehicle is based at our Vanbase Bristol store (BS3 5RN). Buy with Confidence from Vanbase, part of the Carbase Group we are the largest used vehicle retailer in the South West., Price Plus VAT
https://origin-resizer.images.autoexposure.co.uk/AETA30020/AETV62107697_1b.jpg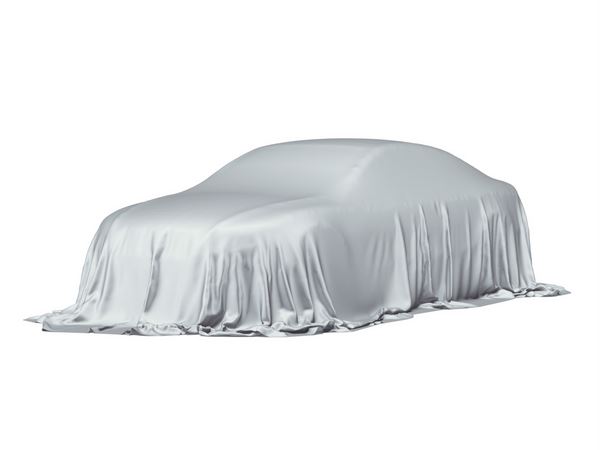 2.0 TDCi 130ps 294 Long Wheelbase L2 H1 Limited Van
Air Conditioning - Euro 6 - Tailgate- Bluetooth Connection - Twin Side Doors
£12,998

+ VAT
Price Check Now >
More options
1 Owner From New - Hard Working, Easy Driving. The Transit Custom Is Agile And Easy To Drive, Even With A Full Payload - Tailgate, Twin Side Sliding Doors, DAB Digital Radio With CD Player Including 3.5 Inch Dot Matrix Multifunction Display, Ford SYNC (Bluetooth Wireless SmartPhone Connectivity With Emergency Assistance And USB Input), Heated Front Seats, Front Passengers Airbag With Deactivation Switch, Air Conditioning, Thatcham Category 1 Alarm, Cruise Control With Adjustable Speed Limiter, 10-Way Adjustable Drivers Seat With Lumbar Support, Dual Front Passenger Seat With Fold Out Table, QuickClear Electrically Heated Windscreen, Leather Trimmed Steering Wheel, Lockable Glovebox, Body Colour Side Rubbing Strips, 16 Inch 5 Spoke Alloy Wheels, Electrically Adjustable And Folding Door Mirrors With Blind Sport Eliminator And Integrated Side Indicator, Projector Headlights With Static Cornering Lights, Body Colour Front Bumper, Front Fog Lights, Front And Rear Radar Type Parking Sensors, Rain Sensing Windscreen Wipers, Dusk Sensing Automatic Headlights, Remote Central Locking, Passenger Side Sliding Load Door, Headlights With Courtesy Delay, All our vehicles may have previously been used for business purposes. Please check in store for the specific history of this Van.Medium Van, Longer Wheelbase, Twin Sliding Doors, Tailgate - Plus Vat - Euro 6 Compliant Emmissions - Driving Into A Low Emissions Zone? Save Yourself Up To £12.50 Per Day (£3250 Annually in ULEZ London) With This Euro 6 LCV, RAC Approved, Price Checked Daily, Guaranteed Value for Money. PX welcome. Please Note. Deposits up to 500 can be paid through debit or credit card. All balance payments are via bank transfer in full, in-store finance or GBP up to 7,000 limit. This vehicle is based at our Vanbase Bristol store (BS3 5RN). Buy with Confidence from Vanbase, part of the Carbase Group we are the largest used vehicle retailer in the South West., Price Plus VAT
https://origin-resizer.images.autoexposure.co.uk/AETA30020/AETV70117666_1b.jpg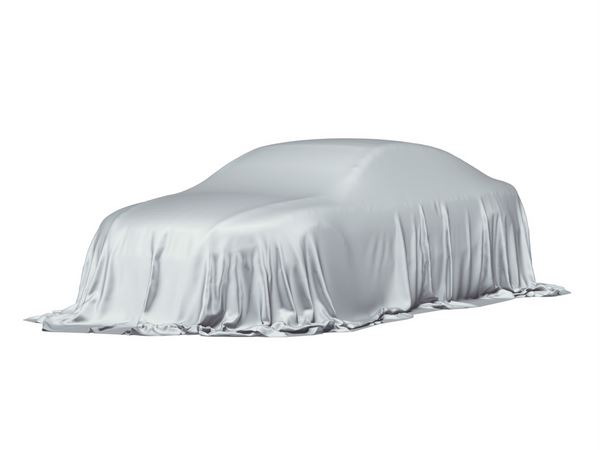 111CDI Long Wheelbase Low Roof Crew Van
6 Seater - Air Conditioning - Cruise Control - Bluetooth Connection - Tailgate - Twin Sliding Doors
£12,000

+ VAT
Price Check Now >
More options
1 Owner From New - Raise Your Game With The Versatile Mercedes Vito - 6 Seats, Air Conditioning, Cruise Control, Bluetooth Wireless SmartPhone Connectivity, Tailgate, Multifunction Steering Wheel, Twin Side Sliding Access Doors, Central Locking, Front Fog Lights, Lima Black Cloth Upholstery, Front Electric Windows, All our vehicles may have previously been used for business purposes. Please check in store for the specific history of this Van.Combi, Crew, Double Cab, Longer Wheelbase - Plus Vat -, RAC Approved, Price Checked Daily, Guaranteed Value for Money. PX welcome. Please Note. Deposits up to 500 can be paid through debit or credit card. All balance payments are via bank transfer in full, in-store finance or GBP up to 7,000 limit. This vehicle is based at our Vanbase Bristol store (BS3 5RN). Buy with Confidence from Vanbase, part of the Carbase Group we are the largest used vehicle retailer in the South West., Price Plus VAT
https://origin-resizer.images.autoexposure.co.uk/AETA30020/AETV29888665_1b.jpg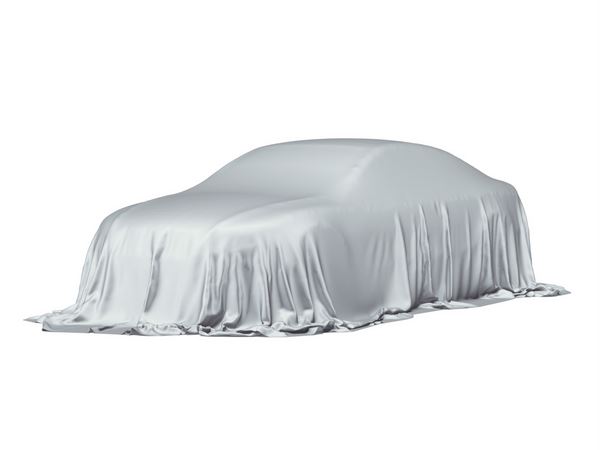 Ford
Grand Tourneo Connect
1.5 TDCi 120ps Titanium 5dr Powershift Long Wheelbase 7 Seat MPV
No VAT To Pay - Air Conditioning - 7 Seats - Satellite Navigation - Euro 6 - Cruise Control
£11,111
Price Check Now >
More options
1 Owner From New With Service History (Stamps At 12,25,36,49 And 59k) - Flexible And Safe Enough To Deal With Everyday Life, The Tourneo Connect. - Air Conditioning With Automatic Dual Zone Climate Control, Dusk Sensing Automatic Headlights, Bluetooth Wireless SmartPhone Connectivity, Cruise Control, Electrically Heated Windscreen, Rear Radar Type Parking Sensors, Start/Stop Fuel Saving Technology - Medium Van, MPV, Longer Wheelbase, Twin Sliding Doors, Tailgate - All our vehicles may have previously been used for business purposes. Please check in store for the specific history of this Van. - Euro 6 - Plus Vat, RAC Approved, Price Checked Daily, Guaranteed Value for Money. PX welcome. Please Note. Deposits up to 500 can be paid through debit or credit card. All balance payments are via bank transfer in full, in-store finance or GBP up to 7,000 limit. This vehicle is based at our Vanbase Bristol store (BS3 5RN). Buy with Confidence from Vanbase, part of the Carbase Group we are the largest used vehicle retailer in the South West.
Used Tailgate Vans for Sale
Here at Vanbase, we have a whole host of Tailgate vans on our forecourt including the Ford Transit Custom, Nissan Navara, Mercedes-Benz Vito and the Ford Grand Torneo Connect.
Featuring the very latest technology, each of our vans are perfectly equipped to meet your business needs, whether you're looking to increase your cargo, passenger capacity or simply make your day to day transport needs a whole lot easier.
We offer a huge range of vans, with a great selection of types and specifications. Our friendly and helpful staff will help you get the van you need.
What is a Tailgate Van?
Efficient, comfortable and technologically advanced, a Tailgate van is renowned for its optimum load space, ability to keep any trailer safely in line and outstanding practicality.
And with more choice than ever before, you're sure to find a tailgate van that will meet your business needs. A tailgate vans also provides better rear visibility.
Search Results: Finance Example
Calculating finance example...
Finance Example (
HP

)
Monthly repayment
*Fees are already accounted for within the payments displayed and are also included within the total amount payable.
Authorised and Regulated by the Financial Conduct Authority. Finance available subject to status. Indemnities may be required. Other finance offers may be available but cannot be used in conjunction with this offer. We work with a number of carefully selected credit providers who may be able to offer you finance for your purchase. We are only able to offer finance products from these providers.
Carbase is a Credit Broker not a Lender.
(Representative APR 13.9%)
Please be aware that the specification on vehicles can sometimes differ from that shown above, including as a result of the use of third party data. Mileage readings are approximate only. Please reconfirm any details that are important to you with a sales person who will be happy to help. Prices, offers and details of vehicles are subject to change at short notice. This vehicle may have been sold in the last 24 hours - please contact us to confirm the vehicle is still available.