Rated Excellent
Would recommend us
Rated 4.7/5 from 18974 Reviews
Did you know... in 2020, Carbase bought over 12,000 cars and vans!
Sell to Carbase
Quick and easy, we'll buy any car or van!
Value Your Car
Sell or part exchange your car to Carbase!
Here at Carbase, we're committed to giving you complete transparency, which is why we want you to not only drive away in a car you love, but also get the best possible deal.
A part exchange allows you to share the value of your current car towards the cost of a new one, keeping the cost of your new car as low as it can be. At Carbase, we offer a simple and fuss-free process which ensures that you get the best deal when part exchanging your car.
These valuation tools are powered by cap hpi who are award winning valuation experts.
Did you know... in 2020, Carbase bought over 12,000 cars and vans!
Why sell your car with Carbase?
Choose to sell your car to Carbase and your vehicle will be joining the largest stock of sought-after used cars for sale in the Bristol, Bath and Taunton areas. Not only do Carbase boast RAC Recommended Dealer status, but each of our vehicles are prepared meticulously to meet RAC Approved standards, so your vehicle is in safe hands.
Get the best value for your car
Here at Carbase, we pride ourselves on being a family run company, and fairness is paramount. Our team of experts will strive to offer you the very best price for your vehicle and treat each of our valued customers with the care, openness and transparency they deserve. We offer a host of ways to gain insight into the value of your car. From online valuation and Smartphone App technology, to speaking with our experts for an in-store valuation, our mission is to give you the best available price and to take the upmost care of your vehicle.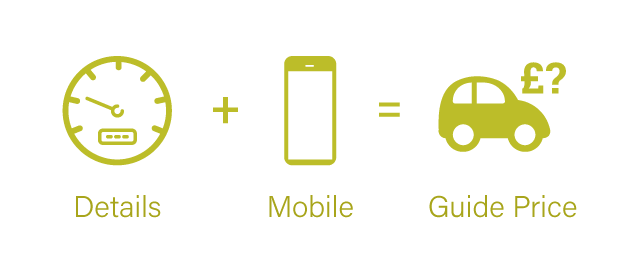 What is part exchange?
Part exchanging is exactly how it sounds - you can exchange your old car with Carbase and use its value to reduce the price of your Carbase Car upgrade.
Get a fair deal with Carbase?
Our sales team make the part exchange process nice and simple by giving you a top valuation, based on both the current market conditions and your car's individual specification. With trust, transparency and fairness at the core of our business, we will ensure that you make the best decision - without the jargon!
The amount that your old car is worth depends on a number of factors, ranging from its age and condition, to its popularity, not forgetting all the fitted extras which are unique to your car.

Online Guide Valuation
Enter your registration number online to receive a quick guide price. Our valuation tool is powered by cap hpi, who are award winning valuation experts.
Our online expert valuation tool allows you to carry out a full vehicle appraisal from home. Using the latest technology, you will receive an accurate and fair valuation on the go.
In-Store Valuation
Our experts are at hand to answer any questions you may have. For a more personal valuation, visit any of the stores below or contact us today.
FAQs
Can I part exchange my car with an existing finance agreement?
Yes. If you've got outstanding finance on your current car, we'll help find an option for you to part exchange ensuring you can afford the car you want.
Can I part exchange my car for a cheaper car?
Yes, you can part exchange for a cheaper vehicle. There are a couple of ways that we can do this - just contact us and we'll be happy to chat through the options that will work for you.
How do I know I'm getting the best part exchange deal?
As a family run company, we believe that fairness is paramount. We also apply this approach to our finance deals, and we will only ever give you the best value that we are able to provide.
What documents do I need to part exchange?
If you're coming to one of our stores to part exchange your car, make sure you bring with you your V5C (log book) and the service history and MOT documentation. Also your original purchase receipt if you have it.
Can you guarantee a part exchange?
At Carbase, we'll always do all we can to find a solution that works for you. Why not try out our app to receive a free expert valuation from home.