https://origin-resizer.images.autoexposure.co.uk/AETA30020/AETV32358569_1b.jpg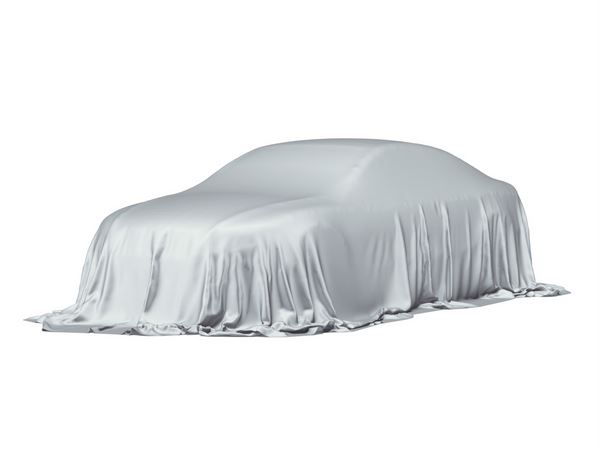 140 Long Wheelbase L3 Luton Van
Air Conditioning - Euro 6 - Tail Lift - Cruise Control - Bluetooth Connection - Lift - 1 Owner
£24,000

+ VAT
Price Check Now >
More options
1 Owner From New - Whatever You Transport, The MAN TGE Ensures Your Cargo Arrives Safe And Sound - Air Conditioning, Bluetooth Wireless SmartPhone Connectivity, Cruise Control, Start/Stop Fuel Saving Technology, Electric Windows, Euro 6, Lift, Tail Lift, All our vehicles may have previously been used for business purposes. Please check in store for the specific history of this Van.Large Van, Luton, Box, Longer Wheelbase, Higher Roof - Plus Vat - Euro 6 Compliant Emissions - Driving Into A Low Emissions Zone? Save Yourself Up To £12.50 Per Day (£3250 Annually in ULEZ London) With This Euro 6 LCV, RAC Approved, Price Checked Daily, Guaranteed Value for Money. PX welcome. Please Note. Deposits up to 500 can be paid through debit or credit card. All balance payments are via bank transfer in full or in-store finance. This vehicle is based at our Vanbase Bristol store (BS3 5RN). Buy with Confidence from Vanbase, part of the Carbase Group we are the largest used vehicle retailer in the South West., Price Plus VAT
https://origin-resizer.images.autoexposure.co.uk/AETA30020/AETV22084981_1b.jpg
2.0 TDI BMT 140PS Double Cab Tipper
7 Seater - Euro 6 - Tipper - Cruise Control
£23,000

+ VAT
Price Check Now >
More options
2 Owners From New With Service History (Last Stamp At 1k) - The Crafter Blends Huge Cargo Space With Advanced Engines And Fine Driving Manners - 7 Seats, Bluetooth Wireless SmartPhone Connectivity, Cruise Control, Electric Windows, Euro 6, All our vehicles may have previously been used for business purposes. Please check in store for the specific history of this Van.Large Van, Tipper, Longer Wheelbase - Plus Vat - Euro 6 Compliant Emissions - Driving Into A Low Emissions Zone? Save Yourself Up To £12.50 Per Day (£3250 Annually in ULEZ London) With This Euro 6 LCV , RAC Approved, Price Checked Daily, Guaranteed Value for Money. PX welcome. Please Note. Deposits up to 500 can be paid through debit or credit card. All balance payments are via bank transfer in full or in-store finance. This vehicle is based at our Vanbase Bristol store (BS3 5RN). Buy with Confidence from Vanbase, part of the Carbase Group we are the largest used vehicle retailer in the South West., Price Plus VAT
https://origin-resizer.images.autoexposure.co.uk/AETA30020/AETV43208306_1b.jpg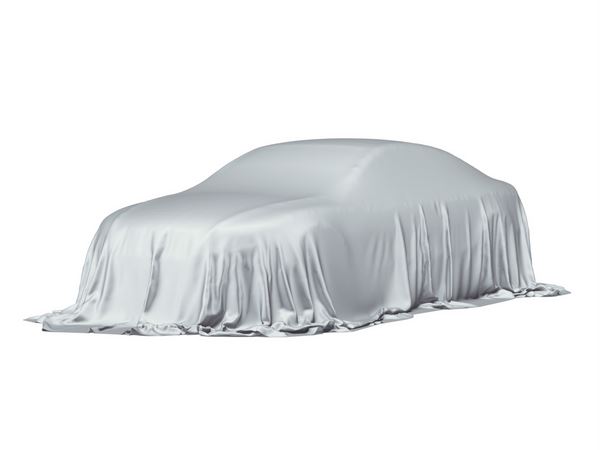 2.0 TDCi 130ps Long Wheelbase L3H2 Medium Roof Van
Air Conditioning - Satellite Navigation - Euro 6 - Cruise Control - Bluetooth Connection - 1 Owner
£21,551

+ VAT
Price Check Now >
More options
1 Owner From New - The Transit Sets The Benchmark For Efficiency And Loadspace, Improves Your Productivity And Will Make A Striking Impression On Your Customers - Air Conditioning, Bluetooth Wireless SmartPhone Connectivity, Cruise Control, Start/Stop Fuel Saving Technology, Electric Windows, Euro 6, Full Bulkhead, Ply Lining, GPS Satellite Navigation System, Sliding Side Door, , All our vehicles may have previously been used for business purposes. Please check in store for the specific history of this Van Large Van, Longer Wheelbase, Higher Roof- Plus Vat - Euro 6 Compliant Emissions - Driving Into A Low Emissions Zone? Save Yourself Up To £12.50 Per Day (£3250 Annually in ULEZ London) With This Euro 6 LCV, RAC Approved, Price Checked Daily, Guaranteed Value for Money. PX welcome. Please Note. Deposits up to 500 can be paid through debit or credit card. All balance payments are via bank transfer in full or in-store finance. This vehicle is based at our Vanbase Bristol store (BS3 5RN). Buy with Confidence from Vanbase, part of the Carbase Group we are the largest used vehicle retailer in the South West., Price Plus VAT
https://origin-resizer.images.autoexposure.co.uk/AETA30020/AETV81870723_1b.jpg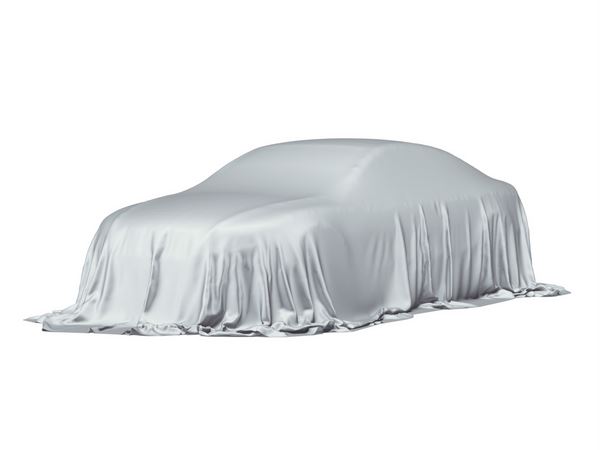 2.0 EcoBlue 130ps Double Cab Limited Short Wheelbase L1H1 Low Roof Van
Air Conditioning - Euro 6 - Cruise Control - Bluetooth Connection - Parking Sensors - 1 Owner
£21,000

+ VAT
Price Check Now >
More options
1 Owner From New With Service History (Last Stamp At 26k) - Hard Working, Easy Driving. The Transit Custom Is Agile And Easy To Drive, Even With A Full Payload - 16 Inch Alloy Wheels, Air Conditioning, Bluetooth Wireless Smartphone Connectivity, Cruise Control, Eco Start/Stop, Electric Windows, Euro 6, Front Fog Lights, Front And Rear Radar Type Parking Sensors, Full Bulkhead, Heated Driver Seat, Front Heated Screen, Heated Windscreen, And Twin Sliding Side Doors, All our vehicles may have previously been used for business purposes. Please check in store for the specific history of this Van.Medium Van - Plus Vat - Euro 6 Compliant Emissions - Driving Into A Low Emissions Zone? Save Yourself Up To £12.50 Per Day (£3250 Annually in ULEZ London) With This Euro 6 LCV, RAC Approved, Price Checked Daily, Guaranteed Value for Money. PX welcome. Please Note. Deposits up to 500 can be paid through debit or credit card. All balance payments are via bank transfer in full or in-store finance. This vehicle is based at our Vanbase Bristol store (BS3 5RN). Buy with Confidence from Vanbase, part of the Carbase Group we are the largest used vehicle retailer in the South West., Price Plus VAT
https://origin-resizer.images.autoexposure.co.uk/AETA30020/AETV12140756_1b.jpg
2.0 TDCi 130ps 'One Stop' Tipper
Euro 6 - Tipper - Bluetooth Connection - 1 Owner
£20,544

+ VAT
Price Check Now >
More options
1 Owner From New With Service History (2 Stamps - Last Stamp At 33k) - The Transit Sets The Benchmark For Efficiency And Loadspace, Improves Your Productivity And Will Make A Striking Impression On Your Customers - Radio With Auxiliary Input And Mp3 Compatibility, Bluetooth Wireless SmartPhone Connectivity, Courtesy Lights With Theatre Dimming, ECO Gearshift Indicator Light, 8-Way Adjustable Drivers Seat With Armrest, Dual Passengers Seat With Under Seat Stowage Compartment And Fold Out Table, Front Electric Windows, Overhead Stowage Console, Door Mirrors With Large Blind Spot Eliminator And Integrated Side Indicators, Daytime Running Lights, Headlight Courtesy Delay, Wide Body Side Mouldings, Hill Start Assist, All our vehicles may have previously been used for business purposes. Please check in store for the specific history of this Van.Large Van, Tipper, Longer Wheelbase - Plus Vat - Euro 6 Compliant Emissions - Driving Into A Low Emissions Zone? Save Yourself Up To £12.50 Per Day (£3250 Annually in ULEZ London) With This Euro 6 LCV , RAC Approved, Price Checked Daily, Guaranteed Value for Money. PX welcome. Please Note. Deposits up to 500 can be paid through debit or credit card. All balance payments are via bank transfer in full or in-store finance. This vehicle is based at our Vanbase Bristol store (BS3 5RN). Buy with Confidence from Vanbase, part of the Carbase Group we are the largest used vehicle retailer in the South West., Price Plus VAT
https://origin-resizer.images.autoexposure.co.uk/AETA30020/AETV19543140_1b.jpg
2.0 TDCi 130ps Extra Long Wheelbase L4 'One Stop' Luton Van
Reversing Camera - Euro 6 - Tail Lift
£20,000

+ VAT
Price Check Now >
More options
1 Owner From New With Service History (Last Stamp At 21k) - The Transit Sets The Benchmark For Efficiency And Loadspace, Improves Your Productivity And Will Make A Striking Impression On Your Customers - Start/Stop Fuel Saving Technology, Euro 6, Luton Van, Rear Assist Camera, Tail Lift, Radio With Auxiliary Input And Mp3 Compatibility, Bluetooth Wireless SmartPhone Connectivity, Courtesy Lights With Theatre Dimming, ECO Gearshift Indicator Light, 8-Way Adjustable Drivers Seat With Armrest, Dual Passengers Seat With Under Seat Stowage Compartment And Fold Out Table, Front Electric Windows, Overhead Stowage Console, Door Mirrors With Large Blind Spot Eliminator And Integrated Side Indicators, Daytime Running Lights, Headlight Courtesy Delay, Wide Body Side Mouldings, Hill Start Assist, All our vehicles may have previously been used for business purposes. Please check in store for the specific history of this Van.Large Van, Luton, Box, Longer Wheelbase - Plus Vat - Euro 6 Compliant Emissions - Driving Into A Low Emissions Zone? Save Yourself Up To £12.50 Per Day (£3250 Annually in ULEZ London) With This Euro 6 LCV , RAC Approved, Price Checked Daily, Guaranteed Value for Money. PX welcome. Please Note. Deposits up to 500 can be paid through debit or credit card. All balance payments are via bank transfer in full or in-store finance. This vehicle is based at our Vanbase Bristol store (BS3 5RN). Buy with Confidence from Vanbase, part of the Carbase Group we are the largest used vehicle retailer in the South West., Price Plus VAT
https://origin-resizer.images.autoexposure.co.uk/AETA30020/AETV50562564_1b.jpg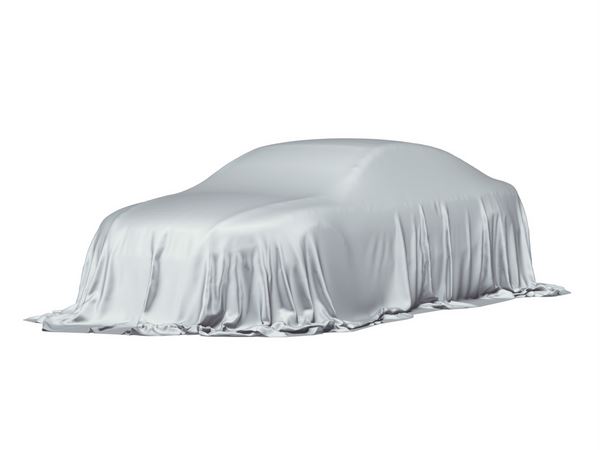 2.0 TDCi 130ps Double Cab Short Wheelbase L1H1 Low Roof Van
Air Conditioning - Satellite Navigation - Euro 6 - Bluetooth Connection - 1 Owner - Side Door
£19,877

+ VAT
Price Check Now >
More options
1 Owner From New - Hard Working, Easy Driving. The Transit Custom Is Agile And Easy To Drive, Even With A Full Payload - Air Conditioning, Bluetooth Wireless SmartPhone Connectivity, Start/Stop Fuel Saving Technology, Electric Windows, Euro 6, Front Fog Lights, Ply Lining, GPS Satellite Navigation System, Sliding Side Door, , All our vehicles may have previously been used for business purposes. Please check in store for the specific history of this Van Medium Van, Combi, Crew, Double Cab, Sliding Door- Plus Vat - Euro 6 Compliant Emissions - Driving Into A Low Emissions Zone? Save Yourself Up To £12.50 Per Day (£3250 Annually in ULEZ London) With This Euro 6 LCV, RAC Approved, Price Checked Daily, Guaranteed Value for Money. PX welcome. Please Note. Deposits up to 500 can be paid through debit or credit card. All balance payments are via bank transfer in full or in-store finance. This vehicle is based at our Vanbase Bristol store (BS3 5RN). Buy with Confidence from Vanbase, part of the Carbase Group we are the largest used vehicle retailer in the South West., Price Plus VAT
https://origin-resizer.images.autoexposure.co.uk/AETA30020/AETV10751971_1b.jpg
2.0 TDCi 170ps Sport Short Wheelbase L1H1 Low Roof Van
Air Conditioning - Euro 6 - Cruise Control - Parking Sensors - Tailgate
£19,811

+ VAT
Price Check Now >
More options
1 Owner From New - Hard Working, Easy Driving. The Transit Custom Is Agile And Easy To Drive, Even With A Full Payload - 170 BHP, Air Conditioning, Cruise Control, DAB Digital Radio, Electric Windows, Electrically Adjustable Door Mirrors, Euro 6, Front Fog Lights, Full Bulkhead, Rear Radar Type Parking Sensors, Tailgate, , All our vehicles may have previously been used for business purposes. Please check in store for the specific history of this Van Medium Van- Plus Vat - Euro 6 Compliant Emissions - Driving Into A Low Emissions Zone? Save Yourself Up To £12.50 Per Day (£3250 Annually in ULEZ London) With This Euro 6 LCV, RAC Approved, Price Checked Daily, Guaranteed Value for Money. PX welcome. Please Note. Deposits up to 500 can be paid through debit or credit card. All balance payments are via bank transfer in full or in-store finance. This vehicle is based at our Vanbase Bristol store (BS3 5RN). Buy with Confidence from Vanbase, part of the Carbase Group we are the largest used vehicle retailer in the South West., Price Plus VAT
https://origin-resizer.images.autoexposure.co.uk/AETA30020/AETV65140811_1b.jpg
2.0 TDCi 170ps Double Cab Sport Short Wheelbase L1H1 Low Roof Van
Air Conditioning - Satellite Navigation - Reversing Camera - Euro 6 - Cruise Control
£19,776

+ VAT
Price Check Now >
More options
1 Owner From New - Hard Working, Easy Driving. The Transit Custom Is Agile And Easy To Drive, Even With A Full Payload - 170 BHP, Air Conditioning, Bluetooth Wireless SmartPhone Connectivity, Cruise Control, DAB Digital Radio, Electric Windows, Electrically Adjustable Door Mirrors, Euro 6, Front Fog Lights, Front Radar Type Parking Sensors, Electrically Heated Windscreen, Heated Front Seats, LED Headlights, Rear Radar Type Parking Sensors, Rear Assist Camera, GPS Satellite Navigation System, , All our vehicles may have previously been used for business purposes. Please check in store for the specific history of this Van Medium Van- Plus Vat - Euro 6 Compliant Emissions - Driving Into A Low Emissions Zone? Save Yourself Up To £12.50 Per Day (£3250 Annually in ULEZ London) With This Euro 6 LCV, RAC Approved, Price Checked Daily, Guaranteed Value for Money. PX welcome. Please Note. Deposits up to 500 can be paid through debit or credit card. All balance payments are via bank transfer in full or in-store finance. This vehicle is based at our Vanbase Bristol store (BS3 5RN). Buy with Confidence from Vanbase, part of the Carbase Group we are the largest used vehicle retailer in the South West., Price Plus VAT
https://origin-resizer.images.autoexposure.co.uk/AETA30020/AETV54626836_1b.jpg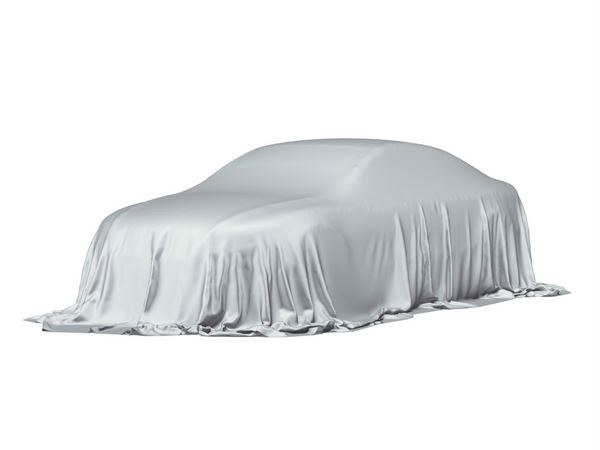 SL27 ENERGY dCi 125 Sport Nav Short Wheelbase L1H1 Van
No Vat To Pay - Air Conditioning - Satellite Navigation - Euro 6 - Cruise Control
£19,711
Price Check Now >
More options
2 Owners From New - The Renault Trafic. Efficient, Clever And Versatile - Renault MediaNav With GPS Satellite Navigation System Including 7.0 Inch Touchscreen Display, DAB Digital Radio With Bluetooth Wireless SmartPhone Connectivity, Auxiliary Input And Mp3 Compatibility, Leather Trimmed Steering Wheel, Front Electric Windows, Premium Dashboard With Closable Upper Dashboard Storage, 17 Inch Cyclade Alloy Wheels, Front And Rear Body Colour Bumpers, Front Fog Lights, Cruise Control With Speed Limiter, Rain Sensing Windscreen Wipers With Dusk Sensing Automatic Headlights, Air Conditioning With Pollen Filter, Mobile Office (Fold Down Middle Passenger Seat With Detachable A4 Clipboard And Laptop Storage), Rear Radar Type Parking Sensors, All our vehicles may have previously been used for business purposes. Please check in store for the specific history of this Van.Medium Van - No Vat - Euro 6 Compliant Emissions - Driving Into A Low Emissions Zone? Save Yourself Up To £12.50 Per Day (£3250 Annually in ULEZ London) With This Euro 6 LCV, RAC Approved, Price Checked Daily, Guaranteed Value for Money. PX welcome. Please Note. Deposits up to 500 can be paid through debit or credit card. All balance payments are via bank transfer in full or in-store finance. This vehicle is based at our Vanbase Bristol store (BS3 5RN). Buy with Confidence from Vanbase, part of the Carbase Group we are the largest used vehicle retailer in the South West.
Used Manual Vans for Sale
Manual vans and commercial manual vans are available in a wide range of types, sizes and specifications, making a manual van perfect for fulfilling your everyday business needs.
Often the workhorse of your business, a manual van can make your life a whole lot easier, allowing you to increase your cargo, carry your tools safely and meet your passenger capacity requirements.
What is a manual van?
Manual vans come complete with a manual gearbox and come in varying body types, meaning there is sure to be a van that suits your business needs.
Offering greater control, more speed and cheaper to run than automatic vehicles, today's manual vans now come complete with dual clutch technology and offer greater transferring power from your engine.
Featuring the latest, state of the art technology including Bluetooth connection, Satellite Navigation, parking sensors, reversing cameras and aux MP3 input, all of our vans are perfectly in tune with today's challenging and busy business landscape.
Our vans are also available with different seat setups including two rows of seats and three seat setups. But that's not all, you will also find vans with side doors providing easy access to tight spaces and there's also flexible loading options through the bulkhead to the cab for those longer items.
Looking for manual vans for sale? You've certainly landed in the right place. Check out our full range of manual transmission vans today.
Search Results: Finance Example
Calculating finance example...
Finance Example (
HP

)
Monthly repayment
*Fees are already accounted for within the payments displayed and are also included within the total amount payable.
Authorised and Regulated by the Financial Conduct Authority. Finance available subject to status. Indemnities may be required. Other finance offers may be available but cannot be used in conjunction with this offer. We work with a number of carefully selected credit providers who may be able to offer you finance for your purchase. We are only able to offer finance products from these providers.
Carbase is a Credit Broker not a Lender.
(Representative APR 13.9%)
Please be aware that the specification on vehicles can sometimes differ from that shown above, including as a result of the use of third party data. Mileage readings are approximate only. Please reconfirm any details that are important to you with a sales person who will be happy to help. Prices, offers and details of vehicles are subject to change at short notice. This vehicle may have been sold in the last 24 hours - please contact us to confirm the vehicle is still available.