Small Vans For Sale
Vanbase Bristol Store - Who are we?
If you're looking for a small van in Bristol, we're the go to supplier! With hundreds of different used vans on offer, we are the largest independent dealer in the South-West. With more than 2000 vehicles for sale at any one time, we supply some of the best small vans in Bristol and the surrounding areas. We aim to offer every customer the opportunity to buy a high-quality used van for a fraction of the cost of a new one. Every van we have for sale is checked and tested to ensure it offers the performance you deserve.
We are an award-winning business that's committed to offering a fair, transparent and honest service. Family owned and operated, we are an RAC Approved Dealer and are well-established. With an excellent local reputation and a recommendation score of 97% with JudgeService, we look forward to working together to provide you with a dependable, high-standard van that's suitable for work or leisure. Look online to see what we've currently got in stock, or pop in to our Bristol showrooms and see what we've got on offer. If finance is a problem, we've got a number of different finance products available which may be of interest, as well as offering a trade-in service if you already have a vehicle.
In a nutshell, we sell used vans of all shapes and sizes! Our range includes classics such as the Ford Transit, Berlingo and Kangoo, through to high-quality Mercedes-Benz vans and offerings from Peugeot, VW and more. We understand that our customers have a variety of different work requirements, which is why we have vans available which are suitable for anything from off-road, challenging conditions through to commuting, courier work, large-load carrying or people-carrying. If you're not sure what type of small van is going to be best, our knowledgeable team is on hand to help.
Car & Van Finance Deals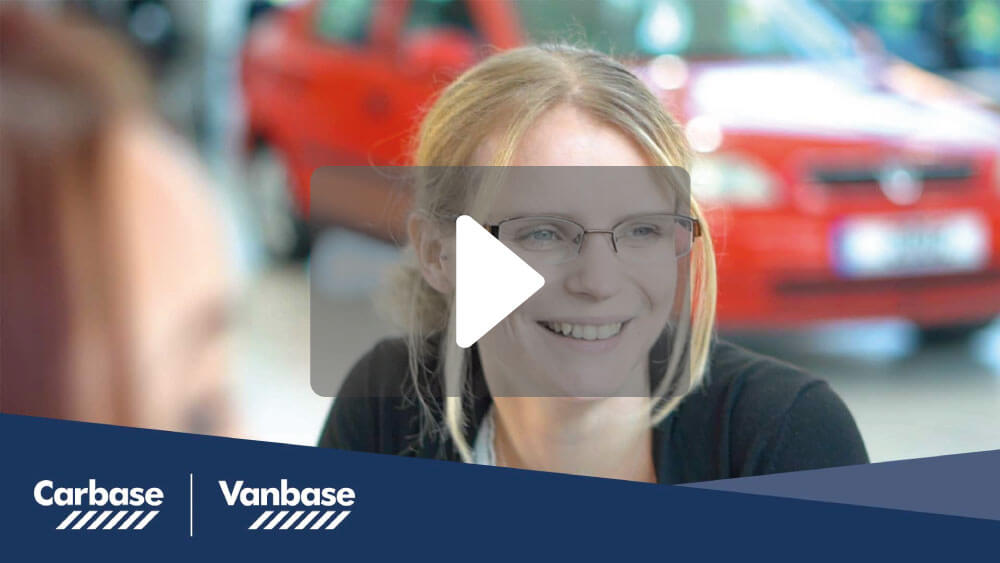 The days when driving a small van was an uncomfortable experience are long gone.
Today's small vans feature everything from parking sensors through to heated seats, ergonomic controls, climate control and impressive entertainment features! With a growing number of manufacturers providing car-like interiors alongside impressive load carrying capabilities, many people are choosing a van as their primary vehicle, using it for both work and leisure. Take a look at some of the benefits which opting for small vans can bring:
Low Insurance: Van insurance is often cheaper than car insurance, despite the fact that in many cases the driving experience, fuel efficiency and performance is almost identical.
Professional Appearance: A van gives that air of professionalism needed to establish credibility with partners and clients.
Fuel Economy: Many small vans offer more than 65mpg - excellent fuel economy!
Easy to Park and a Joy to Handle: We give you access to some of the best small vans in Bristol, offering you the chance to enjoy easy, effortless driving. Contemporary vans drive more like high-end cars than ever before, ensuring drivers can notch up the miles in comfort.
Hi-Tech Features: To add safety and make life easier - parking sensors, automatic wipers and lights, load adjustment features, and sophisticated computer technology make modern vans some of the safest vehicles you'll find on the road.
We offer some of the best small vans in Bristol with something for all budgets and requirements, we are able to provide an answer for almost every customer. With budget vehicles available as well as premium options, we look forward to welcoming you to our showroom. https://www.carbase.co.uk/vanbase/
Take a look online or pop in to see us in order to find some of the best used small vans in Bristol!
Small Vans FAQ's
What is the best used small van to buy?
At Vanbase we have a huge range of small vans to choose from and with our unaccompanied test drives available, we are sure you will find the perfect van for you!
What is the cheapest small van to buy?
At Vanbase we have small vans from as little as a few thousand pounds, and with hundreds to choose from, you can be sure that Vanbase has the van for you! Find your small van here >
What are small vans called?
Small vans, also known as city vans. These little beauties need to be compact enough to fit into tight spaces, but allow plenty of rear storage.
What is the smallest van you can buy?
When it comes to fitting into tight spaces, vans don't come much more compact than the Ford Fiesta or Vauxhall Corsa van.
Where is the best place to sell my van?
Sell to Vanbase! Either sell your van or trade-in for your next, we're here to help. Value your car or van today >
Can I get a van on finance with bad credit?
At Vanbase, we help businesses and private buyers with bad credit to find the finance deal that is affordable to you. Putting you in control of your own finances.
What is the cheapest van to run?
This will all depend on your own circumstances. What environment will you be driving your van in and How far will you be commuting in your van daily. At Vanbase, you can compare vans and their stats on our website and of course our experts are available to help answer any questions you may also have. Check out our useful blog on van fuel economy >
What is high mileage for a diesel van?
20 years ago you probably wouldn't consider a van with over 100k miles, but a lot has changed since those days. Modern engines are extremely well engineered and will drive well past the 100k mark.
What's Ford's small van?
Ford has a number of small vans in their range, from the Fiesta Van , to the Transit Connect , and Transit Courier , and you can find them all here at Vanbase!
Why choose Vanbase?
Our ethos are simple, we treat others as we ourselves would like to be treated. It is this approach that has allowed us to drive our business forward and why so many customers use us time and time again.