Is A Car Service Plan Worth It?
RAC Flexible Service Plan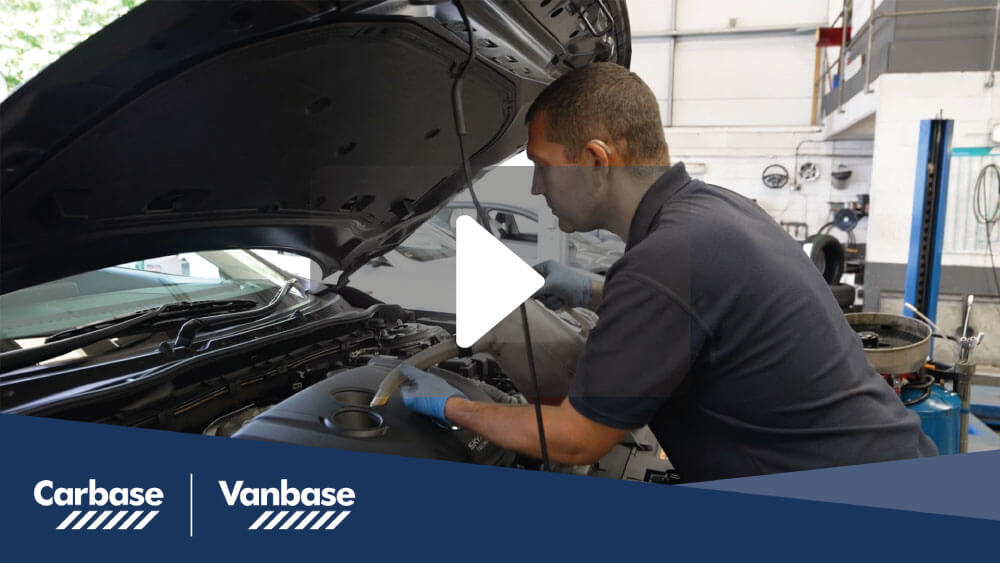 Is it Worth Getting a Service Plan For Your Car?....Yes!
Your car is likely to be one of the most valuable assets you own, so it makes sense to protect it. After all, there's all manner of car maintenance issues, bumps and scrapes on the road, and all-round wear and tear that could need fixing at a moment's notice. Learn more about what's included in a Minor Service and Major Service here!
The worst thing about unexpected car mishaps like these is often the lack of warning. You could be driving to work when all of a sudden, your car needs thousands of pounds of repairs and you have to somehow find the funds to foot the bill.
As we mentioned in our recent blog, car breakdowns on UK roads are becoming more common, and drivers have spent an eye-watering �330 million on emergency breakdown repairs in just one year. How many of those repairs might have been avoided with a car service plan in place?
What is a car service plan?
Think of it as a bank account. A place to store funds for your car or van's servicing for when it's due. This means you have complete peace of mind when it comes to those annual servicing bills.
Through scheduled car care and servicing, the idea is that your car stays in tip top condition and you avoid a nasty bill for maintenance costs you didn't see coming. Service plans are an absolute must for used cars, especially since you can get tailored service plans for your particular vehicle, designed for its age and mileage, and based on how you will drive it and how long you want the plan to last. Think of it like a custom healthcare plan for your car!
At Carbase, we offer a Flexible Service Plan in partnership with one of the biggest and most trusted names in car maintenance - RAC. Our RAC Flexible Service plan is part of our Owners' Club scheme and comes with a host of fantastic benefits for long-lasting car care. We carry out all work under our service plans at our main dealer standard Autocentres in Bristol, Weston-super-Mare and Lympsham.
Here's why a car service plan is worth it
Still unconvinced? Here are some of the top reasons to make sure your next used car is protected with an RAC Flexible Service Plan.
You choose how to pay
A car service plan enables you to manage maintenance expenses in a way that makes sense for you, and we want to ensure ours is as adaptable as possible.
You can opt to pay a fixed monthly interest-free cost, you can pay upfront in a single payment or you can even add the service plan cost to your finance agreement at the point of sale. This way, you can bundle your car finance and car servicing into one manageable monthly cost - simple!
It covers all costs for both minor and major services
With a service plan in place, this includes the total costs of minor and major services, so nothing to pay on the day! To know what is involved with the different types of servicing, check out our useful guide.
You can transfer your service plan if you buy a new car
If you like to change your wheels regularly, you might think of a service plan as too restrictive. But, with the RAC Flexible Service Plan, you can transfer it over to any new car you buy within the service plan duration.
This includes a service plan review to suit your new vehicle, so that your new car's plan is tailored to its unique specifications.
All work is carried out to the highest possible standard
As an RAC Approved Dealer, all of our used cars and vans are prepped and checked to RAC Approved Preparation Standards by our expert technicians. They are the very same people who undertake all of our service and repair work, so you know your car will be in safe hands and receive only approved manufacturer parts.
What's more, having the same expert team carry out each service and unexpected maintenance issue doesn't just give you peace of mind, it also looks great on a car's service history - a bonus if you're hoping to one day sell your car on or trade it in.
It's important to note that not having your car serviced and carried out by a correct garage could void your car's warranty.
So, next time you're looking for a used car or van, keep it running beautifully with a tailored service plan you can rely on. Find out more about our other vehicle protection products or take a look at our superb range of used cars and used vans.
---
Is it worth getting a service plan?
Yes, having a service plan helps avoid those nasty servicing bills.
---
What is a car service plan?
Think of it as a bank account. A place to store funds for your car's servicing for when it's due. This means you have complete peace of mind when it comes to those annual servicing bills.
---
What is included in a service plan?
Your minor and major services for the period of your chosen service plan.
---
How often should you service your car?
Every year. Minor and major services rotate year-round.
---
Are car service plans worth it?
For stress-free servicing, yes!