https://origin-resizer.images.autoexposure.co.uk/AETA30020/AETV83050234_1b.jpg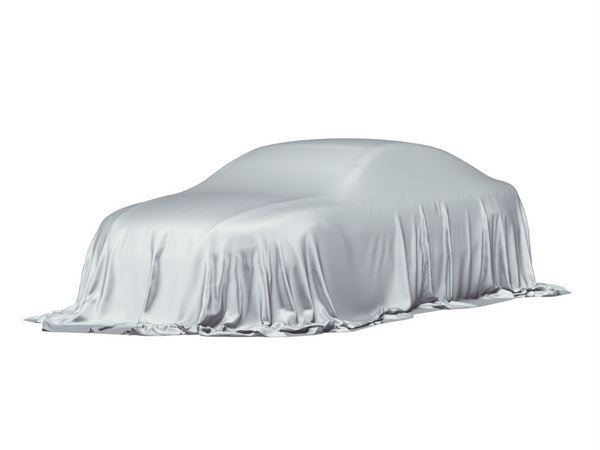 DI-D 178 178ps 290 Warrior 4WD 5 Seat Double Cab
Air Conditioning - Satellite Navigation - Euro 6 - Leather Upholstery - 4WD - Crew Cab
£14,777

+ VAT
Price Check Now >
More options
1 Owner From New - Build-Quality, Reliability And Specification, Style, Space And Comfort, It Sets The Standards To Which Others Aspire - GPS Satellite Navigation System With 7.0 Inch HD Touchscreen Display, Keyless Entry, LED Daytime Running Lights, Hill Start Assist, ISOFIX Child Seat Mountings, Mitsubishi Active Stability And Traction Control, Rear Assist Camera, 17 Inch Alloy Wheels, Privacy Glass, Electrically Adjustable, Folding And Heated Door Mirrors, Front Fog Lights, HID Xenon Headlights With Wide Beam, Dusk Sensing Automatic Headlights, Rain Sensing Windscreen Wipers, DAB Digital Radio, Bluetooth Wireless SmartPhone Connectivity, Luxurious Black Leather Upholstery, Dual Zone Climate Control With Air Conditioning, Sunglasses Holder, 4WD Mode Selector, Cruise Control With Speed Limiter, Keyless Engine Start, All our vehicles may have previously been used for business purposes. Please check in store for the specific history of this Van.Medium Van, Pickup, Combi, Crew, Double Cab - Plus Vat - Euro 6 Compliant Emmissions - Driving Into A Low Emissions Zone? Save Yourself Up To £12.50 Per Day (£3250 Annually in ULEZ London) With This Euro 6 LCV, RAC Approved, Price Checked Daily, Guaranteed Value for Money. PX welcome. Please Note. Deposits up to 500 can be paid through debit or credit card. All balance payments are via bank transfer in full, in-store finance or GBP up to 7,000 limit. This vehicle is based at our Vanbase Bristol store (BS3 5RN). Buy with Confidence from Vanbase, part of the Carbase Group we are the largest used vehicle retailer in the South West., Price Plus VAT
https://origin-resizer.images.autoexposure.co.uk/AETA30020/AETV31936164_1b.jpg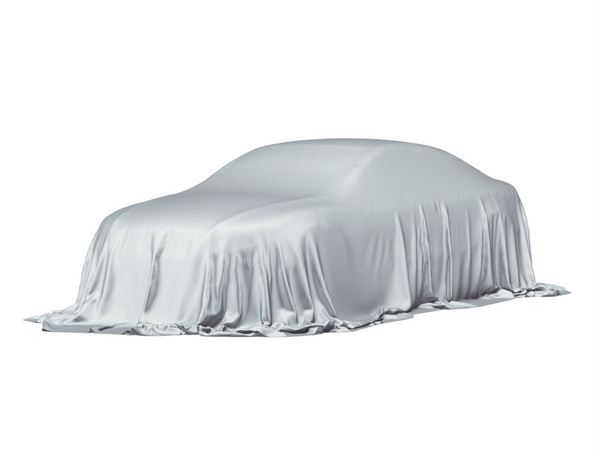 Double Cab DI-D 178 Barbarian 4WD
Air Conditioning - Satellite Navigation - Reversing Camera - Leather Upholstery
£13,999

+ VAT
Price Check Now >
More options
1 Owner From New With Service History (Last Stamp At 21k) - Build-Quality, Reliability And Specification, Style, Space And Comfort, It Sets The Standards To Which Others Aspire - Air Conditioning, 18 Inch Alloy Wheels, Bluetooth Wireless SmartPhone Connectivity, Climate Control, Cruise Control, Electric Windows, Heated Front Seats, Luxurious Leather Upholstery, Rear Assist Camera, GPS Satellite Navigation System, Xenon Headlights, Electrically Folding Door Mirrors, Sunglasses Holder, Lane Departure Warning System, Dusk Sensing Automatic Headlights, Rain Sensing Windscreen Wipers, Ambient Interior Lighting, All our vehicles may have previously been used for business purposes. Please check in store for the specific history of this Van.Pickup, Longer Wheelbase - Plus Vat - , RAC Approved, Price Checked Daily, Guaranteed Value for Money. PX welcome. Please Note. Deposits up to 500 can be paid through debit or credit card. All balance payments are via bank transfer in full, in-store finance or GBP up to 7,000 limit. This vehicle is based at our Vanbase Bristol store (BS3 5RN). Buy with Confidence from Vanbase, part of the Carbase Group we are the largest used vehicle retailer in the South West., Price Plus VAT
https://origin-resizer.images.autoexposure.co.uk/AETA30020/AETV75257962_1b.jpg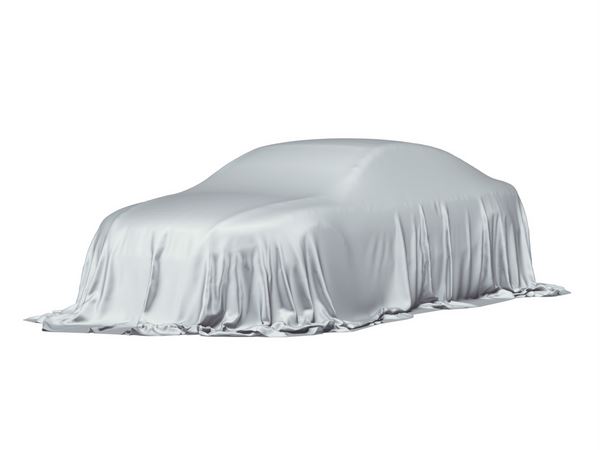 DI-D 178 178ps 290 Barbarian 4WD 5 Seat Double Cab
Air Conditioning - Satellite Navigation - Leather Upholstery - 4WD - Crew Cab - Cruise Control
£13,744

+ VAT
Price Check Now >
More options
1 Owner From New - Build-Quality, Reliability And Specification, Style, Space And Comfort, It Sets The Standards To Which Others Aspire - GPS Satellite Navigation System With 7.0 Inch HD Touchscreen Display, Keyless Entry, LED Daytime Running Lights, Hill Start Assist, ISOFIX Child Seat Mountings, Mitsubishi Active Stability And Traction Control, Rear Assist Camera, 17 Inch Alloy Wheels, Privacy Glass, Electrically Adjustable, Folding And Heated Door Mirrors, Front Fog Lights, HID Xenon Headlights With Wide Beam, Dusk Sensing Automatic Headlights, Rain Sensing Windscreen Wipers, DAB Digital Radio, Bluetooth Wireless SmartPhone Connectivity, Luxurious Barbarian Premium Leather Upholstery, Dual Zone Climate Control With Air Conditioning, Sunglasses Holder, 4WD Mode Selector, Cruise Control With Speed Limiter, Keyless Engine Start, Blue LED Footwell Illumination, All our vehicles may have previously been used for business purposes. Please check in store for the specific history of this Van.Small Van, Medium Van, Pickup, Combi, Crew, Double Cab - Plus Vat - , RAC Approved, Price Checked Daily, Guaranteed Value for Money. PX welcome. Please Note. Deposits up to 500 can be paid through debit or credit card. All balance payments are via bank transfer in full, in-store finance or GBP up to 7,000 limit. This vehicle is based at our Vanbase Bristol store (BS3 5RN). Buy with Confidence from Vanbase, part of the Carbase Group we are the largest used vehicle retailer in the South West., Price Plus VAT
https://origin-resizer.images.autoexposure.co.uk/AETA30020/AETV43701968_1b.jpg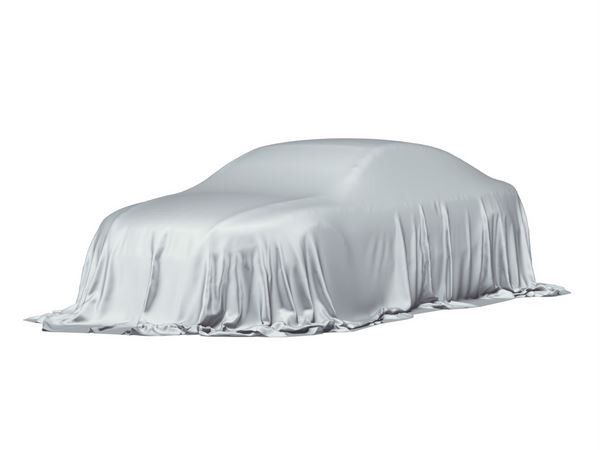 Double Cab DI-D 178 Barbarian 4WD 5 Seat Crew Pickup
Air Conditioning - Satellite Navigation - Leather Upholstery - 4WD - Cruise Control
£13,644

+ VAT
Price Check Now >
More options
1 Owner From New - Build-Quality, Reliability And Specification, Style, Space And Comfort, It Sets The Standards To Which Others Aspire - GPS Satellite Navigation System With 7.0 Inch HD Touchscreen Display, Keyless Entry, LED Daytime Running Lights, Hill Start Assist, ISOFIX Child Seat Mountings, Mitsubishi Active Stability And Traction Control, Rear Assist Camera, 17 Inch Alloy Wheels, Privacy Glass, Electrically Adjustable, Folding And Heated Door Mirrors, Front Fog Lights, HID Xenon Headlights With Wide Beam, Dusk Sensing Automatic Headlights, Rain Sensing Windscreen Wipers, DAB Digital Radio, Bluetooth Wireless SmartPhone Connectivity, Luxurious Barbarian Premium Leather Upholstery, Dual Zone Climate Control With Air Conditioning, Sunglasses Holder, 4WD Mode Selector, Cruise Control With Speed Limiter, Keyless Engine Start, Blue LED Footwell Illumination - Pickup, Combi, Crew, Double Cab - All our vehicles may have previously been used for business purposes. Please check in store for the specific history of this car. - Euro 5 - Plus Vat, RAC Approved, Price Checked Daily, Guaranteed Value for Money. PX welcome. Please Note. Deposits up to 500 can be paid through debit or credit card. All balance payments are via bank transfer in full, in-store finance or GBP up to 7,000 limit. This vehicle is based at our Vanbase Bristol store (BS3 5RN). Buy with Confidence from Vanbase, part of the Carbase Group we are the largest used vehicle retailer in the South West., Price Plus VAT
https://origin-resizer.images.autoexposure.co.uk/AETA30020/AETV54870867_1b.jpg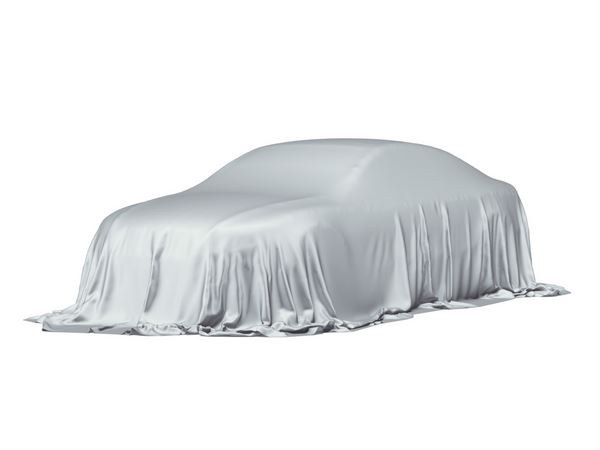 Double Cab DI-D Auto 4WD 175ps 295 Barbarian 5 Seat Pickup
No Vat To Pay - Air Conditioning - Satellite Navigation - Leather Upholstery - 4WD - Crew Cab
£11,688

+ VAT
Price Check Now >
More options
2 Owners From New With Service History (3 Stamps - Last Stamp At 61k) - Discover The Boxer, A Big Company Van That Facilitates Your Professional Activity - GPS Satellite Navigation System With 7.0 Inch HD Touchscreen Display, Keyless Entry, LED Daytime Running Lights, Hill Start Assist, ISOFIX Child Seat Mountings, Mitsubishi Active Stability And Traction Control, Rear Assist Camera, 17 Inch Alloy Wheels, Privacy Glass, Electrically Adjustable, Folding And Heated Door Mirrors, Front Fog Lights, HID Xenon Headlights With Wide Beam, Dusk Sensing Automatic Headlights, Rain Sensing Windscreen Wipers, DAB Digital Radio, Bluetooth Wireless SmartPhone Connectivity, Luxurious Barbarian Premium Leather Upholstery, Dual Zone Climate Control With Air Conditioning, Sunglasses Holder, 4WD Mode Selector, Cruise Control With Speed Limiter, Keyless Engine Start, Blue LED Footwell Illumination, All our vehicles may have previously been used for business purposes. Please check in store for the specific history of this Van. Medium Van, Pickup, Combi, Crew, Double Cab - No Vat - , RAC Approved, Price Checked Daily, Guaranteed Value for Money. PX welcome. Please Note. Deposits up to 500 can be paid through debit or credit card. All balance payments are via bank transfer in full, in-store finance or GBP up to 7,000 limit. This vehicle is based at our Vanbase Bristol store (BS3 5RN). Buy with Confidence from Vanbase, part of the Carbase Group we are the largest used vehicle retailer in the South West., Price Plus VAT
https://origin-resizer.images.autoexposure.co.uk/AETA30020/AETV36607092_1b.jpg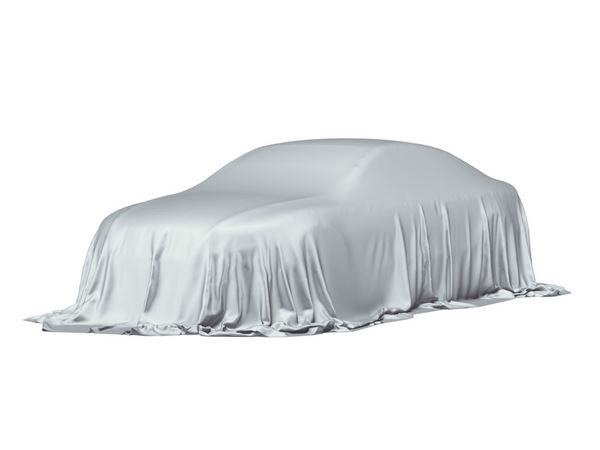 175ps 295 Auto 5 Seat Double Cab DI-D Barbarian 4WD
No Vat To Pay - Air Conditioning - Satellite Navigation - Leather Upholstery - 4WD - Cruise Control
£11,677
Price Check Now >
More options
Build-Quality, Reliability And Specification, Style, Space And Comfort, It Sets The Standards To Which Others Aspire - GPS Satellite Navigation System With 7.0 Inch HD Touchscreen Display, Keyless Entry, LED Daytime Running Lights, Hill Start Assist, ISOFIX Child Seat Mountings, Mitsubishi Active Stability And Traction Control, Rear Assist Camera, 17 Inch Alloy Wheels, Privacy Glass, Electrically Adjustable, Folding And Heated Door Mirrors, Front Fog Lights, HID Xenon Headlights With Wide Beam, Dusk Sensing Automatic Headlights, Rain Sensing Windscreen Wipers, DAB Digital Radio, Bluetooth Wireless SmartPhone Connectivity, Luxurious Barbarian Premium Leather Upholstery, Dual Zone Climate Control With Air Conditioning, Sunglasses Holder, 4WD Mode Selector, Cruise Control With Speed Limiter, Keyless Engine Start, Blue LED Footwell Illumination, All our vehicles may have previously been used for business purposes. Please check in store for the specific history of this Van. - No Vat - , RAC Approved, Price Checked Daily, Guaranteed Value for Money. PX welcome. Please Note. Deposits up to 500 can be paid through debit or credit card. All balance payments are via bank transfer in full, in-store finance or GBP up to 7,000 limit. This vehicle is based at our Vanbase Bristol store (BS3 5RN). Buy with Confidence from Vanbase, part of the Carbase Group we are the largest used vehicle retailer in the South West.
Used Mitsubishi For Sale Bristol, Bath and Taunton
At the very heart of the Mitsubishi ethos is research and development, with the popular Japanese-born manufacturers located at the forefront of technological innovation.
With a continual emphasis on development, driving the ambition of its customers and always moving forwards, it is clear to see why Mitsubishi is a sought-after brand amongst motorists who share a similar innovative approach.
Looking for a used Mitsubishi? You've come to the right place
If you have your sights set on a new used Mitsubishi, you've come to the right place. Popular Mitsubishi models range from the crossover SUV and the Mitsubishi Outlander, to the compact Mirage hatchback, and here at Carbase, our forecourt is proudly home to an array of models from this forward-thinking manufacturer.
With a wide selection of used Mitsubishi models on offer, you are sure to find the right vehicle which perfectly matches your preferences, budget and lifestyle requirements at Carbase.
Boasting a wide range of high performing vehicles, Carbase's used Mitsubishi range includes popular models such as the Mitsubishi Outlander, a highly practical seven-seater SUV. Highly economical and boasting plenty of space and the look of a traditional 4 x 4 vehicle, the Highlander is a practical, yet impressively fuel-efficient choice of vehicle.
More information on buying a used Mitsubishi
Why buy just any used vehicle when you can own a Mitsubishi!
As one of only a select number of RAC Approved car dealers in the Bristol and Taunton area, all the Mitsubishis we sell are meticulously prepared to the demanding standards required to become RAC approved. Whether you are looking for an Outlander, ASX, Shogun, L200 or indeed any other model, the likelihood is that you will not find a better Mitsubishi in the area.
If you are buying your Mitsubishi on finance, Carbase can help. We have specialist used vehicle finance packages from a range of top lenders including Blue Motor Finance and MotoNovo. When you buy from Carbase you can buy with confidence.
If you need any help on choosing a model of used Mitsubishi car, or need further information on this leading manufacturer, get in touch with Carbase today and we'll be more than happy to help.
Search Results: Finance Example
Calculating finance example...
Finance Example (
HP

)
Monthly repayment
*Fees are already accounted for within the payments displayed and are also included within the total amount payable.
Authorised and Regulated by the Financial Conduct Authority. Finance available subject to status. Indemnities may be required. Other finance offers may be available but cannot be used in conjunction with this offer. We work with a number of carefully selected credit providers who may be able to offer you finance for your purchase. We are only able to offer finance products from these providers.
Carbase is a Credit Broker not a Lender.
(Representative APR 13.9%)
Please be aware that the specification on vehicles can sometimes differ from that shown above, including as a result of the use of third party data. Mileage readings are approximate only. Please reconfirm any details that are important to you with a sales person who will be happy to help. Prices, offers and details of vehicles are subject to change at short notice. This vehicle may have been sold in the last 24 hours - please contact us to confirm the vehicle is still available.