https://origin-resizer.images.autoexposure.co.uk/AETA30020/AETV38183411_1b.jpg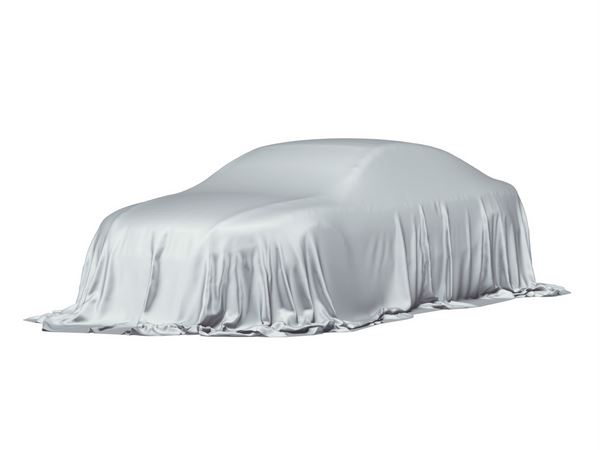 2300 1.6 CDTI 16V 105ps H1 Euro 6 Long Wheelbase L2H1 Low Roof
Euro 6 - Air Conditioning - Twin Sliding Doors - Bluetooth Connection - Racking - Parking Sensors
£10,898

+ VAT
Price Check Now >
More options
1 Owner From New With Vauxhall Dealer Service History (2 Stamps - Last Stamp At 35k) - Another Load Off Your Mind - Rear Radar Parking Sensors, Air Conditioning, Bluetooth Wireless SmartPhone Connectivity, Electric Windows, Electrically Adjustable Door Mirrors, Euro 6, Full Bulkhead, Ply Lining, Racking, Rear Radar Type Parking Sensors, Sliding Side Door, Twin Sliding Side Doors, Small Van, Longer Wheelbase, Twin Sliding Doors- Plus Vat - Euro 6 Compliant Emissions - Driving Into A Low Emissions Zone? Save Yourself Up To £12.50 Per Day (£3250 Annually in ULEZ London) With This Euro 6 LCV, RAC Approved, Price Checked Daily, Guaranteed Value for Money. PX welcome. Please Note. Deposits up to 500 can be paid through debit or credit card. All balance payments are via bank transfer in full or in-store finance. This vehicle is based at our Vanbase Bristol store (BS3 5RN). Buy with Confidence from Vanbase, part of the Carbase Group we are the largest used vehicle retailer in the South West., Price Plus VAT
https://origin-resizer.images.autoexposure.co.uk/AETA30020/AETV37940782_1b.jpg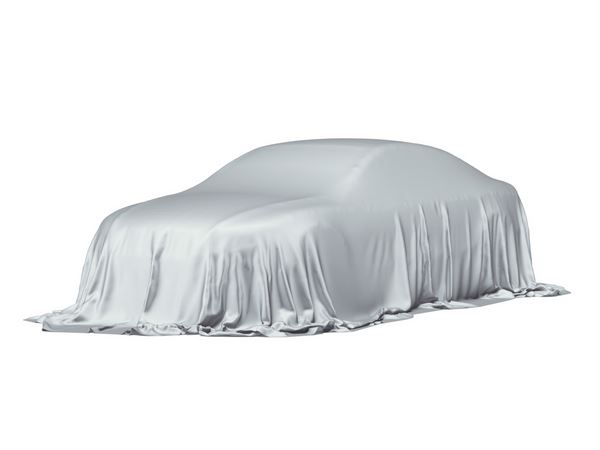 2300 1.4i 16V Long Wheelbase L2H1 Low Roof Van
Euro 6 - Air Conditioning - Parking Sensors - 1 Owner - Bulkhead
£10,400

+ VAT
Price Check Now >
More options
1 Owner From New - Another Load Off Your Mind - Rear Radar Parking Sensors, Air Conditioning, Euro 6, Full Bulkhead, Rear Radar Type Parking Sensors, Small Van, Longer Wheelbase- Plus Vat - Euro 6 Compliant Emissions - Driving Into A Low Emissions Zone? Save Yourself Up To £12.50 Per Day (£3250 Annually in ULEZ London) With This Euro 6 LCV, RAC Approved, Price Checked Daily, Guaranteed Value for Money. PX welcome. Please Note. Deposits up to 500 can be paid through debit or credit card. All balance payments are via bank transfer in full or in-store finance. This vehicle is based at our Vanbase Bristol store (BS3 5RN). Buy with Confidence from Vanbase, part of the Carbase Group we are the largest used vehicle retailer in the South West., Price Plus VAT
https://origin-resizer.images.autoexposure.co.uk/AETA30020/AETV15783273_1b.jpg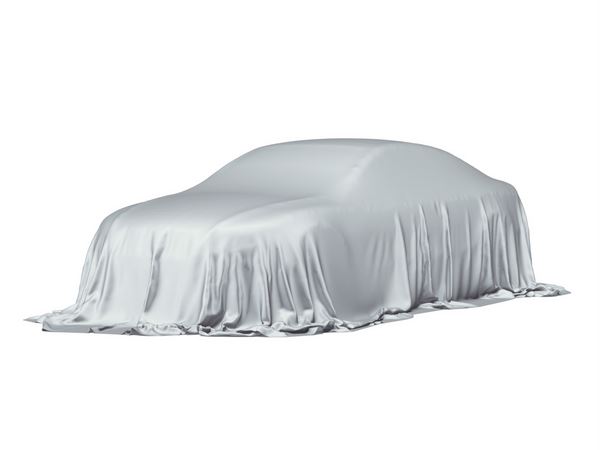 2300 1.4i 16V Long Wheelbase L2H1 Low Roof Van
Euro 6 - Air Conditioning - 1 Owner - Dealer History
£10,333

+ VAT
Price Check Now >
More options
1 Owner From New With Vauxhall Dealer Service History (Last Stamp At 28k) - Another Load Off Your Mind - Air Conditioning, Electric Windows, Electrically Adjustable Door Mirrors, Euro 6, Small Van- Plus Vat - Euro 6 Compliant Emissions - Driving Into A Low Emissions Zone? Save Yourself Up To £12.50 Per Day (£3250 Annually in ULEZ London) With This Euro 6 LCV, RAC Approved, Price Checked Daily, Guaranteed Value for Money. PX welcome. Please Note. Deposits up to 500 can be paid through debit or credit card. All balance payments are via bank transfer in full or in-store finance. This vehicle is based at our Vanbase Bristol store (BS3 5RN). Buy with Confidence from Vanbase, part of the Carbase Group we are the largest used vehicle retailer in the South West., Price Plus VAT
https://origin-resizer.images.autoexposure.co.uk/AETA30020/AETV34523539_1b.jpg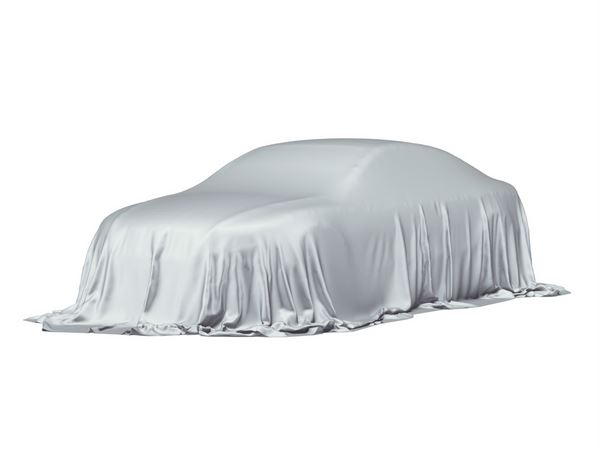 2300 1.4i 16V Long Wheelbase L2H1 Van
Euro 6 - Air Conditioning - 1 Owner
£10,333

+ VAT
Price Check Now >
More options
1 Owner From New - Another Load Off Your Mind - Air Conditioning, Euro 6, Small Van, Longer Wheelbase- Plus Vat - Euro 6 Compliant Emissions - Driving Into A Low Emissions Zone? Save Yourself Up To £12.50 Per Day (£3250 Annually in ULEZ London) With This Euro 6 LCV, RAC Approved, Price Checked Daily, Guaranteed Value for Money. PX welcome. Please Note. Deposits up to 500 can be paid through debit or credit card. All balance payments are via bank transfer in full or in-store finance. This vehicle is based at our Vanbase Bristol store (BS3 5RN). Buy with Confidence from Vanbase, part of the Carbase Group we are the largest used vehicle retailer in the South West., Price Plus VAT
https://origin-resizer.images.autoexposure.co.uk/AETA30020/AETV72364430_1b.jpg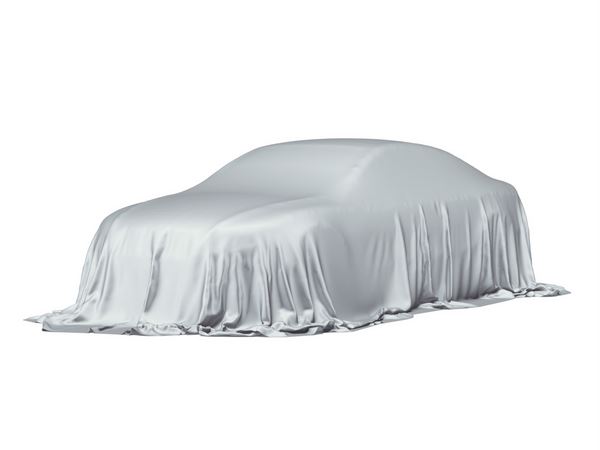 2300 1.4i 16V Long Wheelbase L2H1 Low Roof Van
Euro 6 - Air Conditioning - Parking Sensors - 1 Owner - Dealer History
£9,491

+ VAT
Price Check Now >
More options
1 Owner From New With Vauxhall Dealer Service History (Last Stamp At 43k) - Another Load Off Your Mind - Rear Radar Parking Sensors, Air Conditioning, Electric Windows, Electrically Adjustable Door Mirrors, Euro 6, Rear Radar Type Parking Sensors, Small Van, Longer Wheelbase- Plus Vat - Euro 6 Compliant Emissions - Driving Into A Low Emissions Zone? Save Yourself Up To £12.50 Per Day (£3250 Annually in ULEZ London) With This Euro 6 LCV, RAC Approved, Price Checked Daily, Guaranteed Value for Money. PX welcome. Please Note. Deposits up to 500 can be paid through debit or credit card. All balance payments are via bank transfer in full or in-store finance. This vehicle is based at our Vanbase Bristol store (BS3 5RN). Buy with Confidence from Vanbase, part of the Carbase Group we are the largest used vehicle retailer in the South West., Price Plus VAT
https://origin-resizer.images.autoexposure.co.uk/AETA30020/AETV49365270_1b.jpg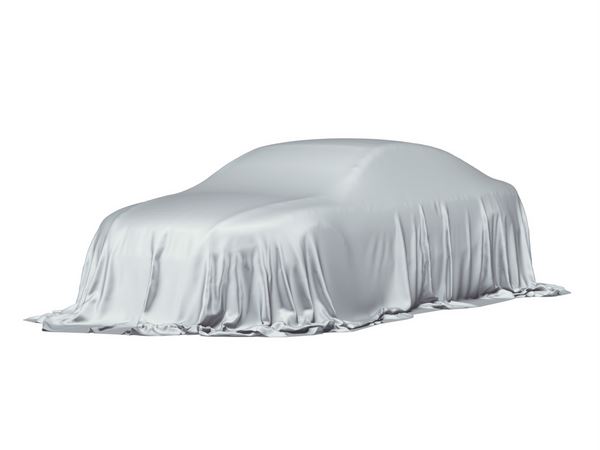 2300 1.6 CDTI 16V 105 Sportive Euro 6 [SS] Short Wheelbase L1H1 Low Roof
Euro 6 - Air Conditioning - 1 Owner - Bulkhead
£9,453

+ VAT
Price Check Now >
More options
1 Owner From New With Service History (Stamps At 23 And 45k) - Another Load Off Your Mind - Air Conditioning, Height Adjustable Drivers Seat With Armrest And Lumbar Support, Overhead Shelf, PVC Load Floor Covering, Front And Rear Body Colour Bumpers, Body Colour Door Mirrors, Remote Control Central Locking, Lockable Glovebox, Radio With CD Player, Front Electric Windows, Body Side Protection Mouldings, Full Height Steel Bulkhead, Illuminated Load Area, Small Van- Plus Vat - Euro 6 Compliant Emissions - Driving Into A Low Emissions Zone? Save Yourself Up To £12.50 Per Day (£3250 Annually in ULEZ London) With This Euro 6 LCV, RAC Approved, Price Checked Daily, Guaranteed Value for Money. PX welcome. Please Note. Deposits up to 500 can be paid through debit or credit card. All balance payments are via bank transfer in full or in-store finance. This vehicle is based at our Vanbase Bristol store (BS3 5RN). Buy with Confidence from Vanbase, part of the Carbase Group we are the largest used vehicle retailer in the South West., Price Plus VAT
https://origin-resizer.images.autoexposure.co.uk/AETA30020/AETV61368942_1b.jpg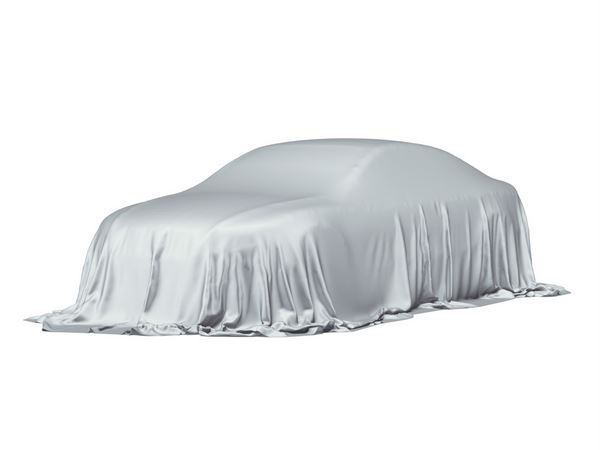 2000 1.3 CDTI 16V 95ps Sportive Euro 6 Short Wheelbase L1H1 Low Roof
Aircon - Euro 6 - Air Conditioning - 1 Owner - Bulkhead - Dealer History
£8,998

+ VAT
Price Check Now >
More options
1 Owner From New With Vauxhall Dealer Service History (3 Stamps - Last Stamp At 59k) - Another Load Off Your Mind - Air Conditioning, Electrically Adjustable Door Mirrors, Euro 6, Full Bulkhead, Small Van- Plus Vat - Euro 6 Compliant Emissions - Driving Into A Low Emissions Zone? Save Yourself Up To £12.50 Per Day (£3250 Annually in ULEZ London) With This Euro 6 LCV, RAC Approved, Price Checked Daily, Guaranteed Value for Money. PX welcome. Please Note. Deposits up to 500 can be paid through debit or credit card. All balance payments are via bank transfer in full or in-store finance. This vehicle is based at our Vanbase Bristol store (BS3 5RN). Buy with Confidence from Vanbase, part of the Carbase Group we are the largest used vehicle retailer in the South West., Price Plus VAT
https://origin-resizer.images.autoexposure.co.uk/AETA30020/AETV20742501_1b.jpg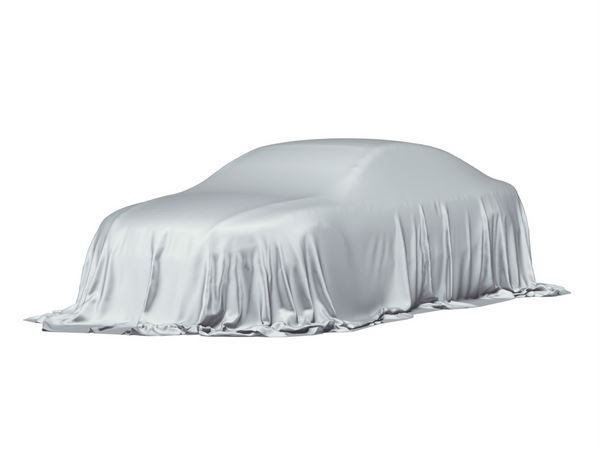 2000 1.3 CDTI 16V 95ps Sportive Euro 6 Short Wheelbase L1H1 Low Roof
Euro 6 - Air Conditioning - Bulkhead
£8,994

+ VAT
Price Check Now >
More options
Another Load Off Your Mind - Air Conditioning, Height Adjustable Drivers Seat With Armrest And Lumbar Support, Overhead Shelf, PVC Load Floor Covering, Front And Rear Body Colour Bumpers, Body Colour Door Mirrors, Remote Control Central Locking, Lockable Glovebox, Radio With CD Player, Front Electric Windows, Body Side Protection Mouldings, Full Height Steel Bulkhead, Illuminated Load Area, Small Van- Plus Vat - Euro 6 Compliant Emissions - Driving Into A Low Emissions Zone? Save Yourself Up To £12.50 Per Day (£3250 Annually in ULEZ London) With This Euro 6 LCV, RAC Approved, Price Checked Daily, Guaranteed Value for Money. PX welcome. Please Note. Deposits up to 500 can be paid through debit or credit card. All balance payments are via bank transfer in full or in-store finance. This vehicle is based at our Vanbase Bristol store (BS3 5RN). Buy with Confidence from Vanbase, part of the Carbase Group we are the largest used vehicle retailer in the South West., Price Plus VAT
https://origin-resizer.images.autoexposure.co.uk/AETA30020/AETV68395478_1b.jpg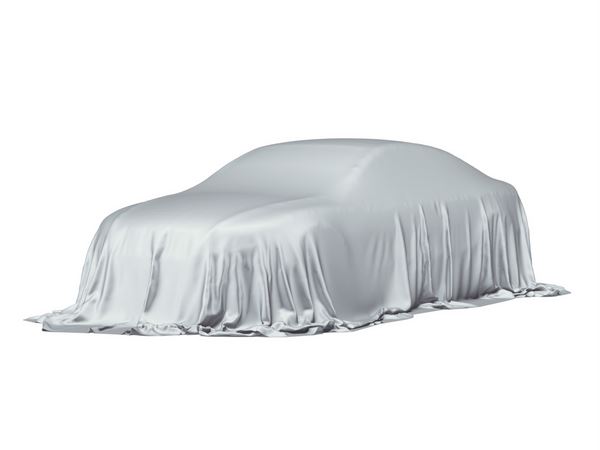 2300 1.3 CDTI 16V 95ps H1 Sportive Van Euro 6 [SS]
Euro 6 - Air Conditioning - Bluetooth Connection - Parking Sensors - 1 Owner
£8,973

+ VAT
Price Check Now >
More options
1 Owner From New With Service History (4 Stamps - Last Stamp At 60k) - Another Load Off Your Mind - Rear Radar Parking Sensors, Air Conditioning, Bluetooth Wireless SmartPhone Connectivity, Electric Windows, Electrically Adjustable Door Mirrors, Euro 6, Rear Radar Type Parking Sensors, Small Van, Longer Wheelbase, Please Note - This Vehicle Is Fitted With A Speed Limiter, This Can Be Removed For A Fee - Plus Vat - Euro 6 Compliant Emissions - Driving Into A Low Emissions Zone? Save Yourself Up To £12.50 Per Day (£3250 Annually in ULEZ London) With This Euro 6 LCV, RAC Approved, Price Checked Daily, Guaranteed Value for Money. PX welcome. Please Note. Deposits up to 500 can be paid through debit or credit card. All balance payments are via bank transfer in full or in-store finance. This vehicle is based at our Vanbase Bristol store (BS3 5RN). Buy with Confidence from Vanbase, part of the Carbase Group we are the largest used vehicle retailer in the South West., Price Plus VAT
https://origin-resizer.images.autoexposure.co.uk/AETA30020/AETV55079531_1b.jpg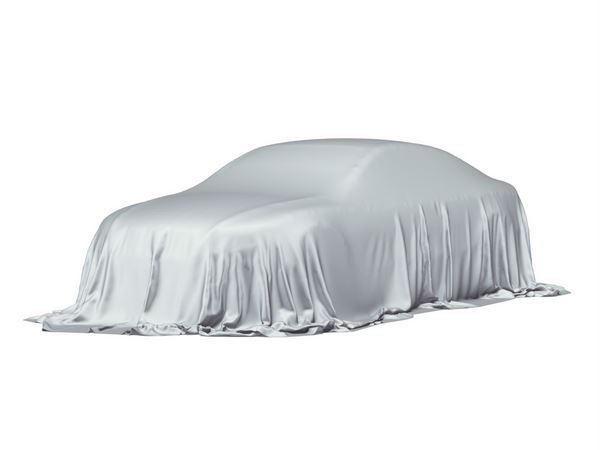 Checking status...
2300 1.3 CDTI 16V ecoFLEX Crew Start Stop Long Wheelbase L2H1 Low Roof
Rear Sensors - Air Conditioning - Double Cab - Combi - Parking Sensors - 1 Owner
£8,897

+ VAT
Price Check Now >
More options
1 Owner From New With Service History (2 Stamps - Last Stamp At 35k) - Another Load Off Your Mind - Air Conditioning, Electric Windows, Electrically Adjustable Door Mirrors, Rear Radar Type Parking Sensors, Small Van, Combi, Crew, Double Cab, Longer Wheelbase- Plus Vat - , RAC Approved, Price Checked Daily, Guaranteed Value for Money. PX welcome. Please Note. Deposits up to 500 can be paid through debit or credit card. All balance payments are via bank transfer in full or in-store finance. This vehicle is based at our Vanbase Bristol store (BS3 5RN). Buy with Confidence from Vanbase, part of the Carbase Group we are the largest used vehicle retailer in the South West., Price Plus VAT
Used Vauxhall vans Combo For Sale Bristol, Bath and Taunton
The Vauxhall Combo is the perfect solution for light commercial vehicle users on the lookout for performance, space, and flexibility.
This light, functional van has been designed to take care of your cargo, your people, and your business assets, without breaking the bank. Committed to versatility, the Combo comes in a range of different models, including two different lengths, two heights, four diesel engines, manual or Tecshift transmission, and up to one tonne payload capacity. There are also low emission ecoFLEX models available.
With Combo models supplied with a full height steel bulkhead as standard, the vehicle optimises is safety, helping to protect cab occupants from a shifting load in an accident.
The Combo has everything you need to get to work - so what are you waiting for? Call in for a test drive today. Oh, and make sure you check out our comprehensive guide to buying a used Vauxhall.
Owners Club & Extra Van Care
Search Results: Finance Example
Calculating finance example...
Finance Example (
HP

)
Monthly repayment
*Fees are already accounted for within the payments displayed and are also included within the total amount payable.
Authorised and Regulated by the Financial Conduct Authority. Finance available subject to status. Indemnities may be required. Other finance offers may be available but cannot be used in conjunction with this offer. We work with a number of carefully selected credit providers who may be able to offer you finance for your purchase. We are only able to offer finance products from these providers.
Carbase is a Credit Broker not a Lender.
(Representative APR 13.9%)
Please be aware that the specification on vehicles can sometimes differ from that shown above, including as a result of the use of third party data. Mileage readings are approximate only. Please reconfirm any details that are important to you with a sales person who will be happy to help. Prices, offers and details of vehicles are subject to change at short notice. This vehicle may have been sold in the last 24 hours - please contact us to confirm the vehicle is still available.